Baja California (Mexique) : A Chinese 'Dog of Fo' from 16th century found
Baja California (Mexique) : A Chinese 'Dog of Fo' from 16th century found
Bronze sculpture from 16th century found in Mexico
Source - http://latino.foxnews.com/latino/entertainment/2011/07/12/bronze-sculpture-from-16th-century-found-in-mexico/#ixzz1Sl6opNd6
A bronze sculpture more than 430 years old was found on the Pacific coast in the northwestern Mexican state of Baja California, the National Anthropology and History Institute, or INAH, said.
The discovery was made by INAH members and researchers from the United States two weeks ago and is a unique piece within the collection of goods recovered over a 12-year period by the Manila Galleon Project in Baja California.
The sculpture, 12 centimeters (4 3/4 inches) tall and of an equal width, represents a Chinese "Dog of Fo," and the first analyses have determined that it is either the lid of a censer or a candlestick.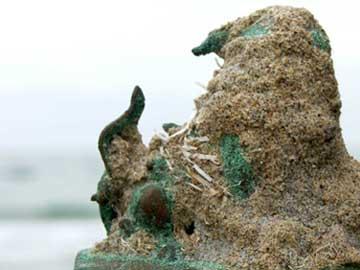 The find comes from one of the first galleons of the 16th century to set sail from Manila in the Philippines en route to Acapulco in the Viceroyalty of New Spain, INAH marine archaeology unit member Roberto Junco said.
The route "was the longest on the high seas...in this case the ship could have been carried off by the various currents along the coast of the Californias, with no survivors to continue the crossing," Junco said.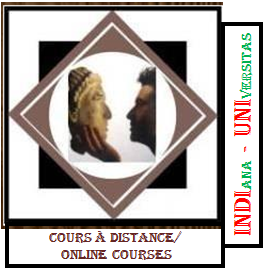 The remains of the goods found probably belonged to the San Felipe galleon, which sailed carrying a large cargo of Chinese porcelain from the Ming Dynasty and which disappeared without a trace in 1576, maritime historian Edward Von der Porten said.
The Asian sculpture, located underwater by means of signals from a metal detector, coincides with descriptions noted in the 18th century by Jesuit missionaries such as Fr. Fernando Consag at an earlier moment and later by Fr. Miguel del Barco, Junco said.
"The goods we are studying coincide with the notes of Fr. Miguel del Barco, who in his chronicles says that some Indians brought to one of the missions a bronze candlestick in the shape of a dog," the archaeologist said.
"The object we found is probably similar to the one described by the priest, or it could be the lid of a censer," Junco said.
The so-called "Dogs of Fo" - the Chinese word for Buddha is Fo - actually represent lions and were considered protectors of sacred sanctuaries, usually Buddhist temples.
The Manila Galleon Project is led by U.S. researchers Jack Hunter and Edward Von der Porten with archaeologists from the INAH's marine archaeology unit.
The project is also receiving support from other institutions.
The team carries out archaeological prospecting in an area stretching approximately 11 kilometers (7 miles) along the coast where the greatest variety of cargo has been found.