Source -  http://www.huffingtonpost.com/2013/06/07/hms-forth-shipwreck-found-yucatan_n_3404512.html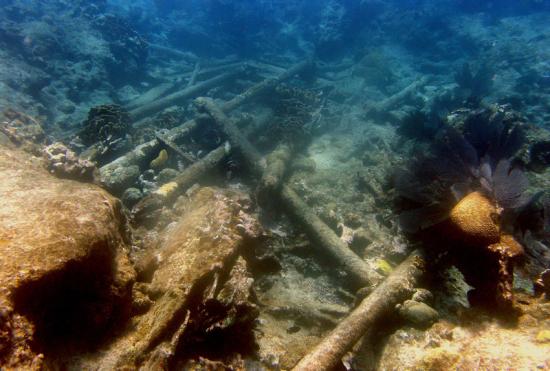 The remains of the HMS Forth, a 19th century British ship, were discovered off the Yucatan Peninsula by a team of Mexican archeologists.
After following underwater clues that hinted at a nearby shipwreck, a Mexican archeological team has discovered the remains of a 19th century British ship.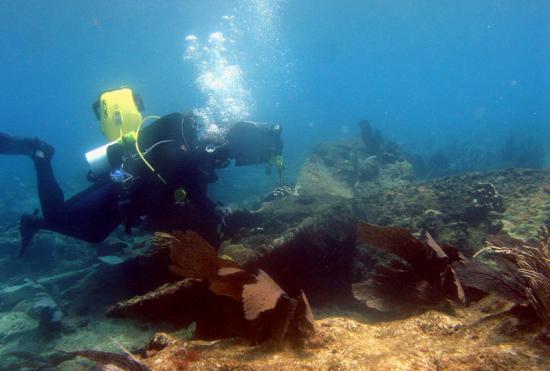 INAH specialists Identified Remains of the British ship HMS Forth, found in the Yucatan Peninsula.
The remains of the HMS Forth were found by a team from Mexico's National Anthropology and History Institute (INAH), led by marine archeologist Helena Barba Meinecke, INAH's head of underwater archaeology in the Yucatan Peninsula.
The former mail ship, part of the Royal Mail Steam Packet Company, sank on January 14, 1849, while sailing to Bermuda, according to EFE. (The Royal Mail Steam Packet Company was founded in 1839 and was the most important British shipping company in the Caribbean and eastern Latin America, according to University College London archives.)
Meinecke discovered several metal items on the seabed off the Yucatan Peninsula coast, indicating the presence of a possible ship, according to a press release from INAH. Closer examination proved Meinecke correct.
Researchers also found remains of boilers, machinery, shafts, propellers, anchors and skegs from the ship.
The area where the ship was found is called Alacranes Reef, a notoriously treacherous region infamous for sinking ships. INAH and Meinecke believe that there may be several others -- including the HMS Tweed (sank in 1847) or the Belgian Charlote (sank in 1853) -- scattered in the area.
Archaeologists have located 14 shipwrecks underwater over the nineteenth and twentieth centuries.