Aigai (Grèce): The excavation at the 'Tsakiridis' Section
Aigai (Grèce): The excavation at the 'Tsakiridis' Section
Vergina 2012: The excavation at the 'Tsakiridis' Section
Styliani Drougou
Source - - http://www.archaiologia.gr/en/blog/2013/03/20/vergina-2012-the-excavation-at-the-%E2%80%98tsakiridis%E2%80%99-section/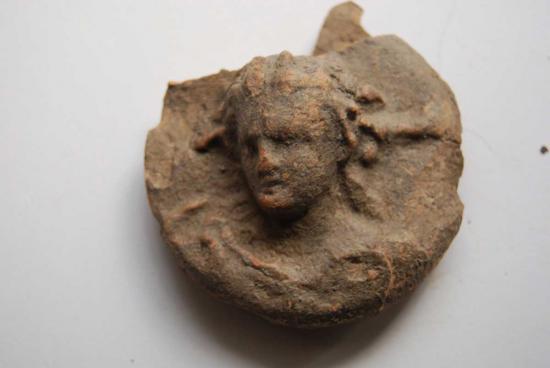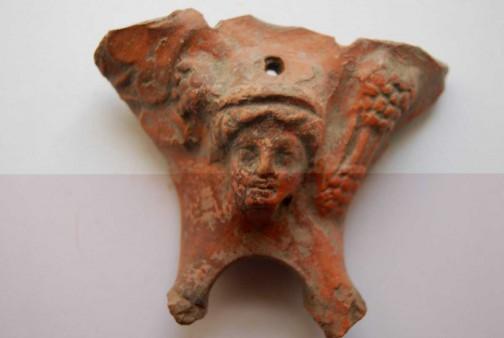 Finds from the recent excavations at the Tsakiridis Section
New and interesting finds which confirm the assumptions of previous excavation seasons about the ancient city of Aigai during the Late Hellenistic and Early Imperial period have come to light during last summer's excavation survey at the "Tsakiridis" section.
These new finds will be presented by professor of History and Archaeology Department at the Aristotle University of Thessaloniki, Styliani Drougou, at this year's conference about the Archaeological Work in Macedonia and Thrace. Her paper is titled "Vergina 2012: The excavation at the 'Tsakiridis' Section".
As stated in Mrs. Drougou's paper, the excavated area is located to the northwest and very close to the known Metroon of Vergina-Aigai, approximately at the centre of the ancient city. The majority of the building remains and the first movable finds were dated to the period between the end of the 2nd century BC and the 1st century AD. Despite the extended damage of the building remains, it seems that part of them belongs to workshops, whereas the ruins of the southeastern corner of the plot suggest a bigger public (?) building, whose rooms are protected by retaining walls and bordered by open-air spaces.
In previous papers of the archaeologists, it has been pointed out that, based on the finds, one can assume that the ancient city survived –at least partially- after the dismantling of the Macedonian kingdom and the establishment of the Romans. The archaeological finds, dated from the late 2nd and the 1st century BC, reveal a change of the settlement's character, "economically" and "socially". Ofcourse one cannot consider these thoughts as final, as little is known about the history of the city during the previous periods.
During this year's excavations (July 2012), the small climax survey –due to scarce financial means- focused on the long building which had been unearthed during the past seasons (2009-2011) and provided rich and interesting information. Furthermore, the pottery along with other finds prove there was a relationship between the two spaces, the Metroon and the Long SE Building of the Tsakiridis plot. The pottery contains many plates, lamps and cups. Workshop remains as the ones found at the northern part of the plot (slags etc.) did not appear. The metal finds which came to light at this section mostly belong to corroded objects (studs etc.)
During the excavation, fragments of clay figurines were found. Also, various forms of Eros, mostly upon lamps. These finds strengthen the archaeologists' belief that the building remains at the SE corner of the Tsakiridis plot belong to the Metroon, although this leads them to a series of other interesting questions, referring to the size and form of the Sanctuary of the Mother of Gods. Consequently, archaeologists will examine not only the form of the Metroon and the cult of the Mother of Gods, but also the activity of Aigai during the first century under Roman rule.