Christos Giannas
Source - http://www.archaeology.wiki/blog/2014/10/01/antique-apiary-agathonisi/
In the framework of the conference "Beekeeping in the Mediterrenean from antiquity until today: historical findings and current issues", Christos Giannas (Archaeologist, 22nd Ephorate of Prehistoric and Classical Antiquities) will address the subject "Beekeeping practices in Agathonisi during antiquity". The following text is an abridged version of Mr. Giannas' presentation.
Agathonisi is in the far north of the Dodecanese island complex. During antiquity it was part of the so called Militian islands along with Arkioi, Patmos, Leros, Leipsoi, and Farmakonisi. The ancient name of the island was Tragaia, due to the abundance of goats on it.
In the northern part of the island there is a fortress of late 4th-early 3rd century B.C. that was inhabited until the mid 2nd century A.D., when it was abandoned after a catastrophic earthquake. This archaeological site is called Kastraki by the natives (fig. 1), because of the place's rocky ascent, the ancient rectangular tower on it, and the still visible strong defensive wall that surrounds the stronghold from the east, the west, and the south.
Fig. 1. The archaeological site of Kastraki. View from the East.
From 2006 onwards, a systematic archaeological excavation is conducted under the direction of Dr. Pavlos Triantafillidis, which -along many other findings- has brought an apiary to light, that seems to have been in use from the time of the fortress' establishment until its abandonment. The especially high number of clay beehives indicates that ancient Agathonisi had a developed apicultural production, with the use of beehives that belong in the two known types, the horizontal and the vertical ones, with the horizontal transversal cylinder being the more common, accompanied by extension rings.
The bee house in Kastraki was south of the fortress, in a spot that was protected from the harsh north winds that blow in the area. The beehives were either inwalled in dry-stone walls or placed in stacks upon custom-made terraces on the rocky slope. The majority of beehive fragments -but also intact extension rings- have been collected from the fortress' interior, in which beehive storage spaces have been excavated (fig. 2).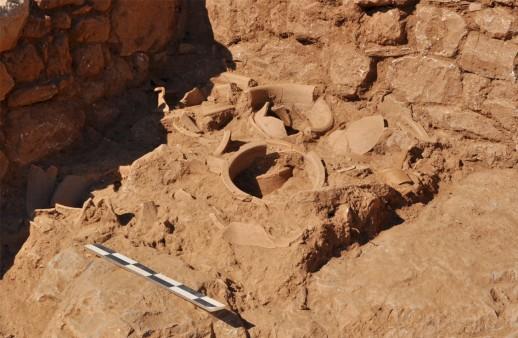 Fig. 2. Beehive storage spaces in the fortress' interior.
Amongst the fragments, there are engraved ceramics, one with the outline of a bee on it as a seal, and one with organic traces. Future research, mainly in the outer fortress, will yield more information about the installation and function of the apiary of Agathonisi.