Abbasahib-Cheena (Pakistan): Buddhist complex: The fallen, forgotten kingdom
Abbasahib-Cheena (Pakistan): Buddhist complex: The fallen, forgotten kingdom
Buddhist complex: The fallen, forgotten kingdom
Fazal Khaliq / Photos : Fazal Khaliq / Express
Source - http://tribune.com.pk/story/365725/buddhist-complex-the-fallen-forgotten-kingdom/
Located deep in Najigram valley in Abbasahib-Cheena which is renowned for its Buddhist monasteries, stands a Buddhist complex falling into disrepair and neglect.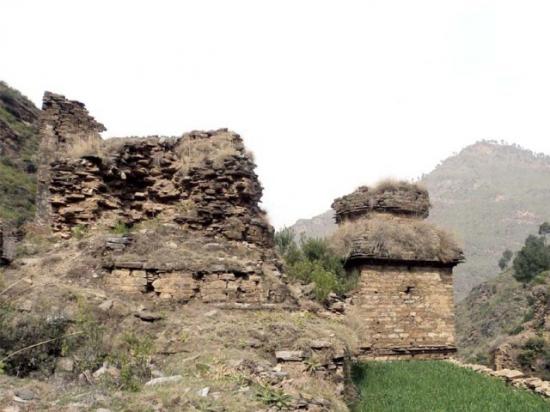 The complex houses a main stupa, domed viharas and monastic cells. Additional cells are scattered along the mountains that run parallel to the site. To get to the remains, one has to travel on foot since there are no roads.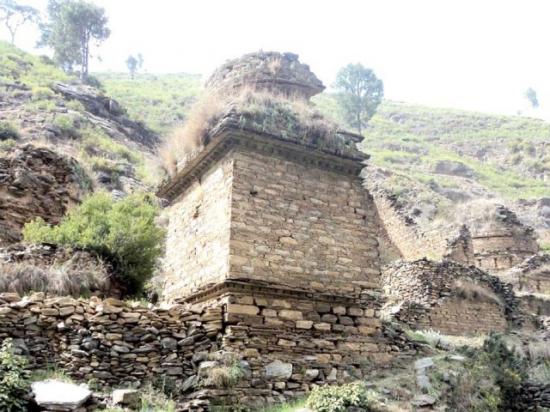 "I cannot believe such rich and beautifully preserved archaeological sites exist in Swat," commented Faisal Khan, a student and adventurer. "The location, too, is breathtaking," he added.
Some of the largest Buddhist settlements could once be found in the valley, but many have since been destroyed in the name of progress.
The coins, pottery and statues recovered from the debris were subsequently sold and stones reused in construction.
"Discovered by scholars E Barger and P Wright in 1938, it is undoubtedly the best preserved Buddhist complex in Swat," said Dr Luca Olivieri, Director Italian Mission, Pakistan.
Olivieri stated that the Abbasahib-Cheena archaeological site shares similarities with the Gumbat Balo Kale site built in 3 AD, which suggests that the complex may have been constructed in the late phase of the Kushan Empire.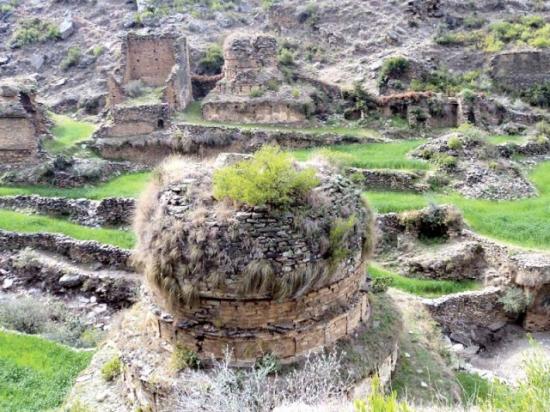 One major reason the site is so well-preserved is that it is situated far from residential areas and settlements, according to social and political activist Afzal Shah. However, the land is owned by locals and is under cultivation.
The site of the Abbasahib-Cheena Buddhist complex is owned by a landlord who is embroiled in a legal battle with the government, he said.
"In my view, the government should either lease the entire piece of land or buy it off him." Shah believes that should the valley be granted protection by the government, it would help attract tourists in greater numbers, while simultaneously preserving its pristine environment.
Curator Swat Museum Faizur Rehman told The Express Tribune, "There is a plan to undertake further excavation and if we consider it worth protecting, the government will upgrade its status." He added that various other sites in Swat are not legally protected and they have also been brought to the government's notice.
Rehman stated that the Department of Archaeology has limited resources and with the increase in population, greater resources and at least 24 guards are required to protect the sites from vandalism.
The complex is currently one of the target sites selected by the Archaeology Community Tourism project jointly launched by the Italian Mission in Pakistan and Pakistani archaeologists.