- 30 JUIN
-INDI-UNI :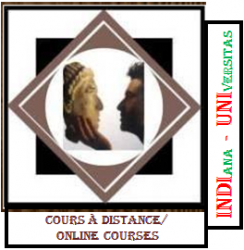 PRE-INSCRIPTION : 15 Juin – 15 Août
PRE-REGISTRATION: June 15th - August 15th
- CHINE –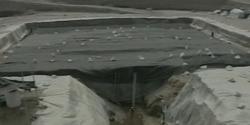 Heze - One large-size Western Han Dynasty royal tomb has been discovered recently in Heze City of Shandong Province. Archeologists have concluded that there is a good chance that the tomb belongs to one of the princes in the Western Han Dynasty living some 2000 years ago. This tomb is 29 meters long and 28 meters wide. It was discovered nearby the Lingsheng Lake, Dingtao County. Its excavation pit is almost a square. What most surprised the archaeological staff were the bricks piled up around the tomb. The bricks are carved with designs or Chinese characters written in official script and seal script. What's more, the Chinese characters still maintain their bright red color even after two millennia. In order to protect them from losing their color through oxidation, archaeologists have packed and numbered each brick. According to the initial archeological research, it is highly probable that the tomb's owner is Liu Kang, Prince Gong of the Western Han Dynasty.
http://www.kaogu.cn/en/detail.asp?ProductID=2914
- ESTONIE – Tallinn - The most significant archaeological excavations to take place in Tallinn this year will be conducted in the very heart of the city, at the grounds of the demolished Academy of Arts building. Preliminary excavations conducted in 2010 gave evidence of a rich cultural layer that may provide researchers with a lot of valuable information about medieval urban life. It is a known fact that under the foundations of the old 1970s-era academy, cellars, wells and cesspits of the past millenium lay waiting for the first diggers. "Here [...] was a medieval suburb of the city, next to which the old Tartu road crossed the [now underground] Härjapea River. The site was bustling with action in medieval times. The cultural layer contains the remains of buildings from different eras, plus deposits of daily life and much more - we hope to be finding exciting things every day," said Toos. The work will take place on the 3,700-square-meter area where the academy's new highrise, Art Plaza, will spring up in 2012. The excavations have to be completed this fall before the building contractors take over the site.
http://news.err.ee/culture/5be1a354-ea8d-4d7b-828d-ee6f76ad40eb
- FINLANDE –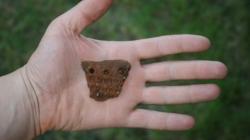 Kilpisjärvi - The excavation site at Kilpisjärvi in Lapland's municipality of Enontekiö has yielded pieces of pottery and stone objects that are thought to date to the final stages of the Stone Age, some 5,000 years ago. The type of pottery discovered at the site on Monday has never before been found in Finland north of Rovaniemi. The decoration patterns on the pieces of earthenware resemble pottery typical of the late stages of the Comb Ceramic culture some 5,500 years ago. "Finding these pieces of earthenware means that the frontier of the Comb Ceramic culture shifts several hundred kilometres further north than previously estimated," says head of the excavation Sami Viljanmaa.
http://yle.fi/uutiset/teksti/news/2011/06/significant_archaeological_findings_at_kilpisjarvi_2691485.html
- NEPAL – Kathmandou - The government is set to form a taskforce to decide on the fate of the gold and silver ornaments and other artefacts discovered on the premises of Hanumandhoka Durbar Museum (HDM), said an official. Ratna Kumar Adhikari, acting chief of HDM, informed that two giant metal safes were also discovered along with a huge cache of gold and silver ornaments, idols of gods and goddesses, and copper and silver coins among other artefacts. Adhikari ruled out some media reports that three kilograms of gold and 70 kilograms of silver were discovered from a storehouse. "We are yet to weigh the gold and silver ornaments. The boxes containing precious metals and antiques were handed over to Nepali Army for safety.He informed that the gold and silver ornaments meant for goddesses and artefacts could go to either Guthi Sansthan or museum. "Any artefact more than 100 years old should be kept with the Department of Archaeology," informed Adhikari. Workers stumbled upon the metal boxes and safes during renovation work.
http://www.thehimalayantimes.com/fullNews.php?headline=Taskforce+to+decide+on+Durbar+treasure&NewsID=293587
- BULGARIE - Veliko Turnovo - Bulgarian archaeologists found unique frescoes dating from the 15th century in the Saints Petar and Pavel church. Eighteen fragments depicting saints were found at a depth of 1.5 metres. A depiction of Saint George was very well preserved. The frescoes' colours were also very well-preserved. Parchment written in Old Bulgarian had also been recovered. The team headed by Professor Nikolai Ovcharov and Professor Hitko Vachev discovered the fresco ensemble from the first part of 15th century while they were excavating the yard of the church, built during the Middle Ages. The frescoes depict religious figures, saints and scenes from ecumenical councils. Ovcharov said that the frescoes, the church's original decoration, had been buried in graves in the yard.
"Perhaps, the frescoes fell down after a strong earthquake in 16th century", prof Vachev said.
Ovcharov said that when a church had to be repaired during the Middle Ages, the broken frescoes had been buried in a religious ceremony. Frescoes from the 13th and 16th centuries were also found in the church during other excavations. The SS Petar and Pavel church in Veliko Turnovo was built by Bulgarian Tsar Kaloyan (1197-1207). After the restoration of the frescoes, they will be put on display in Turnovo's Archaeological museum.
http://www.sofiaecho.com/2011/06/30/1115040_archaeology-unique-frescos-from-15th-century-found-in-a-bulgarian-monastery
- USA – Holmen - Imagine finding artifacts that are 500-years-old. That's exactly what some University of Wisconsin-La Crosse archaeology students say they have done. The started digging and sifting through dirt in a Holmen field five weeks ago. Since then, they have collected nearly 7,000 artifacts. Those include Oneota Indian property and the remains of one of their homes. One archaeology student, Hannah Lingenfelter, explains how rare of an opportunity this is. She says, "Last year they were on a site where they didn't find a lot. And Dr. Anderson was telling us just how we should take advantage of this. Because it's not often your gonna be on a site where you find things all the time. So, it's really exciting." Similar Native American Homes were found nearby between 1987 and 1992. Some say these kind of finds will serve as valuable teaching tools for generations to come.
http://www.wsaw.com/news/headlines/La_Crosse_Students_Find_500-Year-Old_Artifacts_124768869.html?ref=869