29 MAI 2015 NEWS: Sevastopol - Talagada - Boise - Provo - Ahlat - Mauxi - Rome - Afar -
29 MAI 2015 NEWS: Sevastopol - Talagada - Boise - Provo - Ahlat - Mauxi - Rome - Afar -
INSTITUT SUPERIEUR D'ANTHROPOLOGIE
INSTITUTE OF ANTHROPOLOGY
ONLINE COURSES / COURS A DISTANCE
FALL TERM : OCTOBER 2015
REGISTER NOW
RUSSIE –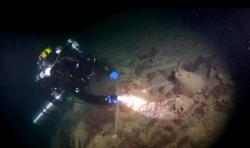 Sevastopol - A group of Russian divers said May 27 they had found Byzantine-era ship wreckage in the Black Sea off Crimea that included a trove of 10th century pottery. The wreck was discovered off the coast of Sevastopol in Crimea, the peninsula with a rich history that Russia annexed last year from Ukraine, and could have come from a collision between several ships, the expedition leaders said in a statement. "This archaeological discovery, judging by its size, could become one of the biggest known finds to date," the statement from dive chief Roman Dunayev and Russian Academy of Sciences historian Viktor Lebedinsky said. "Further study of the vessel will help confirm the particularities of trade, economic, and cultural ties between Black Sea states." Researchers will have to precisely date the artefacts and perform other underwater work in a wider expedition next month, the statement said. Underwater footage shown on state television from the dive earlier in May showed hundreds of sediment-covered, two-handled pots called amphoras, with some seemingly still intact. Coastal areas of Crimea were largely populated by Greeks during the Byzantine Empire and Sevastopol, which now serves as a base for Russia's Black Sea fleet, was on major trade routes.
http://www.hurriyetdailynews.com/russian-divers-report-ancient-ship-find-near-crimea-----.aspx?pageID=238&nid=83096&NewsCatID=375
INDE –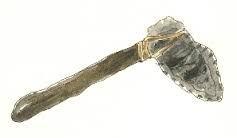 Talagada - Researchers have discovered an axe and artefacts which they believe are from the Stone Age from Talagada village at Khuntuni in Odisha's Cuttack district on Wednesday. After digging 10 ft, the researchers on Wednesday found an axe from beneath the soil which is believed to be from the Stone Age. The articles found from the site include–iron chisel, red and black pottery, filigree and stone artefacts. "Excavation at this site would continue at least for five more years.
http://odishasuntimes.com/129623/stone-age-axe-unearthed-in-odishas-cuttack-district/
USA –
Boise - An archaeological dig is now underway in Boise, hoping to unearth new insight into the city's past. The dig began Wednesday near a home on River Street. Staff and students from the universities hope to find out more about one of Boise's multi-ethnic communities developed in the 1890s. "This was a home to Basque immigrants, African Americans and other European immigrants, it's largely gone now but the history is still below the surface, the stuff they left behind, the remnants of daily life is still out there," said Warner. They're digging near the home of Erma Andre Hayman who lived in the house until a few years ago when she died.
http://www.ktvb.com/story/news/local/2015/05/27/dig-boise-river-street/28038575/
USA – Provo - Human remains and countless ancient artifacts are just some of the items archaeologists have uncovered near Utah Lake. They are searching for traces of the past at an ancient Fremont Indian site in Provo. Archaeologists believe farmland in Provo was one place where ancient Fremont Indians once lived. Artifacts found there date back to 800 AD. "In the 1930's there were a 120-130 standing mounds with archeology on them. Today, we think these are the last three that remains," said Michael Searcy, BYU Archaeology Professor.
VIDEO = http://fox13now.com/2015/05/27/archaeologists-uncover-remains-other-fremont-indian-artifacts-near-utah-lake/
TURQUIE –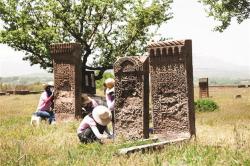 Old Ahlat city - Excavation work has begun in the Ahlat Seljuk graveyard, considered the "Orkhon Inscriptions of Anatolia," in the eastern province of Bitlis. It is known as the world's largest Turkish-Islam graveyard. The site has 8,203 gravestones, the tallest of which are some 4.5 meters, and many are artifacts decorated with inscriptions and motifs. The gravestones in Ahlat are on the UNESCO Tentative List. They have an important place in the Islamic world for their variation within Anatolian tomb architecture in both dimension and design. They are not only important sources of information on the technical and decorative repertoire of the period, but also act as historical sources for important craftsmen, whose names appear in inscriptions.
http://www.hurriyetdailynews.com/old-ahlat-city-excavations-begin.aspx?pageID=238&nid=83064
INDE – Mauxi - At Mauxi rock carvings site in Sattari taluka, local youth on Wednesday discovered unusual and hollow carvings in the rocks lying on the right side of the Zarme rivulet. These unusual and hollow carvings in the rock came to light when Dnyaneshwar Gaonkar carried out excavations. He carried out the excavations after he had a dream in which he saw wealth buried in front of the rock having the carvings of a trident and an antelope. When he began excavating in the river bed, local youth too joined him in the task.
After unearthing clay, sand and pebbles from the river bed, they found hollow, elongated and oval-shaped carvings in the main rock that was on the right bank of the rivulet. These carvings in rock have the depth of more than 50-60 mts. Prakashchandra Shirodkar, former director of Archaeology, said, "Mauxi rock carving site belongs to the Neolithic period. Recently, stone tools and implements have been discovered near the carving of a bull fight. There is urgent need to carry out systematic and scientific excavation of these sites as they will reflect the facets of heritage unknown to us. Carvings of bulls, a dancing girl and also cupules have been discovered recently in the area."
http://timesofindia.indiatimes.com/city/goa/New-carvings-found-at-Mauxi-rock-carving-site/articleshow/47449647.cms
ITALIE –
Rome - Archeologists have discovered large Luna marble fragments belonging to a lesser-known Arch of Titus erected by the Roman Senate at the east end of the Circus Maximus in 81 AD, the year of the emperor's death, officials said Thursday. The arch commemorating Titus' victories in the first Jewish-Roman war of 66-73 AD was 17 meters wide by 15 meters deep, with columns about 10 meters tall. Archeologists have so far uncovered its travertine marble paving, three frontal plinths, and part of the fourth column's plinth. The triple arch surmounted by a bronze four-horse chariot had a staircase descending to the Circus Maximus, its facade decorated with four free-standing columns. Triumphal processions honoring victorious generals or emperors would parade around the Circus to ovations from the crowds, then pass under the arch and continue on to the Temple of Jupiter Capitolinus - the most important temple in ancient Rome, located on the Capitoline Hill. A better-known Arch of Titus standing in the Roman Forum was built in 82 AD by the Emperor Domitian in memory of his older brother, Titus, one year after his death.
http://www.ansa.it/english/news/lifestyle/arts/2015/05/28/arch-of-titus-remains-found_83e18ab7-285a-4099-9328-128b51e58955.html?
ETHIOPIE –
Afar - Researchers discovered fossils recently in eastern and central Africa that show formerly unknown human species living between 3.3 and 3.5 million years ago. The latest has been unearthed in Afar, , according to a paper published online May 27 in the journal Nature. It's being called Australopithecus deyiremeda, which means "close relative of all later hominins" in the . Lead researcher Yohannes Haile-Selassie, of the Cleveland Museum of Natural History, told the BBC, "This new species has very robust jaws. In addition, we see this new species has smaller teeth." This ancestor appears to be one of four different species of hominins living at the same time, according to the BBC. According to the paper in Nature, the new species gives further evidence that Au. afarensis (famously known as "Lucy") lived among other early human ancestors. "This discovery raises more questions than it answers," paleoanthropologist Brian Richmond at the in New York told the Wall Street Journal. Richmond, who was not involved in the discovery, said, "The clear conclusion is that our early ancestors were more diverse than we appreciated."
VIDEO : http://www.usatoday.com/story/news/nation-now/2015/05/28/fossils-early-human-ethiopia/28064297/?