27 SEPTEMBRE 2014 NEWS: Chebrolu - Hattusa - Ħal Resqun - Seaton - Northumberland - Bicknor - Seyitömer - Haiti -
27 SEPTEMBRE 2014 NEWS: Chebrolu - Hattusa - Ħal Resqun - Seaton - Northumberland - Bicknor - Seyitömer - Haiti -
INSTITUT SUPERIEUR D'ANTHROPOLOGIE
INSTITUTE OF ANTHROPOLOGY
ONLINE COURSES / COURS A DISTANCE
FALL TERM : OCTOBER 2014
REGISTER NOW
INDE –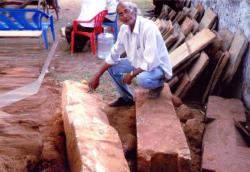 Chebrolu - A unique Buddhist 'thoranam' was unearthed during excavations at Bheemeswara Swamy temple here. The architrave panel, measuring 4.2 inches in length and 11 inches in thickness, was unearthed by freelance archaeologist and former ASI Documentation Officer K. Venkateswaralu. "The discovery of the thoranam, placed in front of the Maha Stupa, and the earlier discovery of several Buddhist artefacts such as white marble pillars, 'Harmika', and bases indicate that the Maha Stupa at Chebrolu could have been a major Buddhist site of the Satavahana and Ikvakshu times," Mr. Rao said. The architraves were also found to be sculpted with 'Jatakas' and scenes from the life of the Buddha. Mr. Rao had earlier discovered a number of huge light green marble pillars sculpted with half-lotus medallion designs with various animal motives indicating the existence of a congregation hall constructed for Buddhist monks during religious gatherings. According to him, the artefacts found on the temple premises indicate that the Buddhist site could have extended from the southern side of the temple. "I have also discovered a number of conical bowls, black and red pot shreds, giving credence to historical references to the existence of a Maha Stupa near the temple," Mr. Rao said. Chebrolu, a village with a hoary past, is being promoted as a major tourist destination. The village, once a thriving Buddhist centre next only to Amaravathi and Nagarjuna Sagar, was known as Tambrapuri during the Satavahatana period.
http://www.thehindu.com/news/cities/Vijayawada/buddhist-artefacts-discovered-in-chebrolu/article6450273.ece?utm_source=RSS_Feed&utm_medium=RSS&utm_campaign=RSS_Syndication
TURQUIE –
 Hattusa - A monumental Roman-era structure 20 meters in width and 40 meters in length has been discovered in excavations at Hattusa, the capital of the Hittite civilization. Works in Hattusa began in 1906 and have been continuing for 108 years, according to Assistant Professor Andreas Schachner, the head of the excavations. He said the current team came to Hattusa seeking the Hittites, but they did not focus only on one time period.  This year's completed work in the ancient city unearthed a monumental structure called "Lower City" in the northern part of the city.
"The most surprising result of this year's work is that we partially unearthed the Roman era. We reached a structure that fills a gap in the field of science and tourism. We knew that there was a graveyard in this, area but we did not where the settlement was. We were lucky this year," Schachner said.  He said the structure might have been built in the second century A.D. "We learned this from the technic used in the construction. Khorasan mortar was used here. Then it is seen that that this area was used for a different function. We understand that from two coins found here," he added.  Schachner also said the excavation focused on discovering the function of the structure, if it had not been a church. The area's size indicates it might have been a gathering place for various purposes. Schachner said that understanding the monumental structure would fill a gap in knowledge of the area's cultural progression.
http://www.hurriyetdailynews.com/roman-era-traces-discovered-in-hittite-capital.aspx?pageID=238&nID=72215&NewsCatID=375
MALTE - Ħal Resqun -The proposed expansion of the Malta International Airport will have a major impact on the landscape and may lead to the possible loss of cultural heritage, according to the Environment Impact Assessment. A small part of the project is located within the buffer for the Ħal Resqun catacomb complex, and there are a number of other archaeological features in the surroundings. The development may result in the possible loss or damage to unrecorded archaeological artefacts during excavation.
http://www.timesofmalta.com/articles/view/20140926/local/airport-expansion-to-affect-landscape-and-heritage.537319
ROYAUME UNI –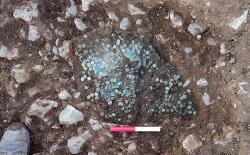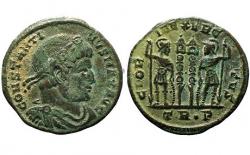 Seaton - A metal detector enthusiast who uncovered the biggest hoard of 4th century Roman coins ever recorded in Britain spent three nights sleeping in his car to guard his treasure.But on this occasion fortune was with him. Scanning an area of ground near Seaton, East Devon, he uncovered 22,000 Roman coins dating from the 4th century.The copper alloy coins were found in November 2013 near the previously excavated site of a Roman villa. They date from the years AD260 to AD348. Now known as the Seaton Down Hoard, they have been officially declared as treasure and are eligible for acquisition by a museum.
VIDEO = http://www.telegraph.co.uk/earth/environment/archaeology/11123379/Roman-coins-hoard-found-among-the-ring-pulls-by-builder-with-a-metal-detector.html
ROYAUME UNI - Northumberland Park - Northumberland Park, which lies between Tynemouth and North Shields, first opened nearly 130 years ago. And it is set to re-open by the end of November after North Tyneside Council received a £2.2m grant to restore historical features and extend an archaeological dig. Work will begin in November on a new café, toilets and a community room, due for competition next spring. Supervised by Tyne & Wear Specialist Conservation Team, the dig discovered the entire outline of St Leonard's Hospital, a medieval hospital dating back to the 13th century. A tiled floor was also unearthed, thought to have been located at the chapel end of the hospital. The site of the former hospital, on land which is now part of the park, had already been partially uncovered in 2011.
http://www.newsguardian.co.uk/news/local/park-to-re-open-after-dig-uncovers-history-1-6860183
ROYAUME UNI – Bicknor - A Primary school near Ross-on-Wye had quite a surprise when an ancient stone castle was unearthed during work to two of its classrooms.English Bicknor Primary school had been sitting on a rare early example of a stone castle, and Andy Boucher, one of the archaeologists heading up the dig, said it tells us a great deal about the site. "It shows this was in fact a 'keep and bailey' castle which are usually very early in date."In this case it seems to have had a gatehouse keep, and the remains we found could have been the base of one of two towers flanking the gate."It had been long known that English Bicknor was the site of a 'motte and bailey' castle, but the two-metre-high tower base suggests a much more significant settlement.
http://www.herefordtimes.com/news/11497427.Ancient_stone_castle_found_under_school/
TURQUIE –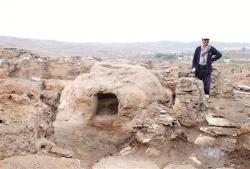 Seyitömer Tumulus- An ancient ceramic atelier has been found in the Seyitömer Tumulus in the western province of Kütahya, which was used in the Roman, Hellenistic, Achaemenid, Middle and Early Bronze ages. The atelier had a clay pool and furnace.  The archaeology department of the local Dumlupınar University has been conducting excavations in the area since 2006 and thousands of ceramics have so far been delivered to the Kütahya Museum.  "Not only the ceramic furnace but also a complex where we see a clay pool and traces of ceramic production have been uncovered. There is a wall in front of the furnace and outside the wall a door is open to the street. Ceramic production was one of the important means of living for people living in the Seyitömer Tumulus." said Assistant Professor Fikret Özbay. Özbay said the tumulus could be one of the earliest examples of Kütahya tile tradition.  "Most probably tile making in Kütahya started here. It is not just one furnace, but we have unearthed dozens of furnaces. The tumulus is not too big but there was intense ceramic production, showing that trade was related to ceramics here," he said.
http://www.hurriyetdailynews.com/ancient-ceramic-atelier-found-in-western-tumulus.aspx?pageID=238&nID=72175&NewsCatID=375
HAITI -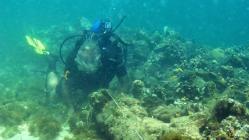 A shipwreck off the north coast of Haiti probably isn't a lost flagship of Christopher Columbus as a U.S. explorer has claimed, the country's culture minister says. An analysis of the wreckage by a team of experts from UNESCO is expected within days but Culture Minister Monique Rocourt said the evidence she has seen and heard so far indicates that the wreckage is not the Santa Maria, which struck a reef and foundered in December 1492. Rocourt, who met this week with members of a team from Spain seeking permission to search for the Santa Maria, said in an interview Thursday with The Associated Press that some experts believe the wreckage identified as the ship is in the wrong place and not old enough to be the Santa Maria.
http://www.cbsnews.com/news/official-wreck-off-haiti-likely-not-columbus-ship/?