27 NOVEMBRE 2013 NEWS: Kobe - Indore - Sindh -
27 NOVEMBRE 2013 NEWS: Kobe - Indore - Sindh -
INSTITUT SUPERIEUR D'ANTHROPOLOGIE
INSTITUTE OF ANTHROPOLOGY
ONLINE COURSES / COURS A DISTANCE
WINTER TERM : JANUARY 2014
REGISTER NOW
JAPON –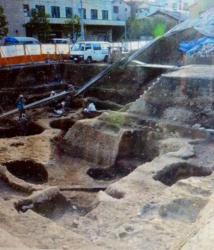 Kobe - A private excavation group based in Kobe has found the remains of a canal-like ditch likely used in the construction of the Heiankyo, which served as the capital of Japan a millennium ago, here in Kyoto's Kamigyo Ward. The "Kodai Bunka Chosakai" group (ancient culture investigation group) said that the discovery will make it possible to see the advanced civil engineering methods of the Heian Period (794-1185). It is believed that houses of officers at Naizenshi (imperial table office), a department that prepared and served food to the emperor, were located in this area during the period. According to group members, the remains of the ditch are about 5 meters wide and about 50 to 80 centimeters deep, which obliquely extended for about 20 meters from a northeast direction to a southwest direction. It is thought that materials, which were used for the building of the Heiankyo, had been arranged in the southwest direction from this site. Due to the flat and artificial bottom of the remains, researchers determined that the ditch was a canal used to convey the materials from the Kamogawa river to build the Heiankyo. The canal was filled in after construction work was completed, they said. A clay pot from the first half of the ninth century was also unearthed from the soil used to fill in the canal. In addition, the group also confirmed the discovery of remnants from the Tsuchimikado-oji path, one of the main thoroughfares in the Heiankyo. According to the group members, the remains show the Tsuchimikadooji path was constructed some time after the Heiankyo's "daidairi," the location of the government offices and the house of the emperor, was built, using the canal.
http://heritageofjapan.wordpress.com/2013/11/14/in-the-news-researchers-unearth-old-canal-used-to-build-ancient-capital-in-kyoto/
INDE –
 Indore - Once bubbling with activity and cynosure of all, historic Lalbagh palace of the Holkars is a tale of neglect. Named after the beds of roses it had, the dilapidated structure, also a protected monument of the state's Archaeology department, that houses the office of the Regional Transport Officer (RTO) is craving for attention and renovation. Built by the Tukoji Rao Holkar- II between 1886- 1926 and sprawling across more than 100 acres of land, the state archaeology department acquired the palace in November, 1988. A large portion of the palace (around 1,955 sq foot) was already being used by RTO since 1968. Sources said, the last work (construction of the boundary wall) at the palace was undertaken in 2006- 07 by the archaeology department.
http://timesofindia.indiatimes.com/city/indore/Lalbagh-palace-a-monument-of-neglect/articleshow/26488732.cms
PAKISTAN –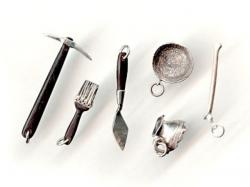 Sindh - Archaeologists believe the history of the region, including Sindh, dates back to 2.5 million years. The experts say stone age sites are spread all over Sindh, from the hills of Kirthar to the deserts of Thar, from the Indus Delta down towards Karachi and linking Balochistan. Shaheed Zulfikar Ali Bhutto Institute of Science and Technology's Sindh Abhyas Academy in collaboration with the culture department at National Museum of Pakistan had organised the seminar at National Museum of Pakistan on Tuesday. Dr Ibrahim spoke about the 2.5 million prehistoric period of Sindh. While giving a brief introduction through a presentation on the archaeology of Sindh, she said that more than 400 stone-tool workshops have been discovered at the hills of Khairpur and Sukkur. "This shows the amount of tools used by our ancestors," said Dr Ibrahim, adding that it might have been a huge factory catering to other areas as well. After the Indus Valley Civilization lost its glory, other civilisations came to the area, such as the Gandhara Grave Culture, Mauryas, Greeks, Scythians, Parthians, Kushans, Sassanians and Hindu Shahis, and the coexistence of these civilisations and the adaptation of their cultures continued. Dr Lashari said that historical materials (coins) and records (manuscripts) may help identify and disclose historical facts. During his presentation, he spoke of the time of some great leaders, such as Ashoka and Alexander, the caste system, such as Buddhism and Jainism, the arrival of Arabs and folk tales of Sassi Punnu, Umar Marvi etc. "These things give us more insight into the history."
http://tribune.com.pk/story/637889/ancient-civilisations-archaeologists-provide-glimpse-into-relics-of-sindhs-bygone-era/