26 JANVIER 2012 NEWS : Furness - Westport - Inde - Columbia - Downpatrick -
26 JANVIER 2012 NEWS : Furness - Westport - Inde - Columbia - Downpatrick -
26 JANVIER
INDI-UNI : ANTHROPOLOGY - ARCHAEOLOGY
INSCRIPTION 2012 COURS A DISTANCE
REGISTRATION 2012 ONLINE COURSES
ROYAUME UNI –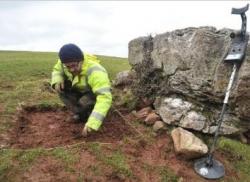 Furness - Archaeologists have examined the secret Furness site where a hoard of silver Viking booty was unearthed by a metal detectorist. In Easter last year a local enthusiast discovered 92 pieces, made up of a number of very rare silver coins and assorted artifacts. The hoard, dated to around 955, was officially declared treasure in September. It has been described as "the missing link" by experts, who say it is the long-awaited evidence of a material culture of the 9th and 10th Century Vikings who settled in the Furness peninsula. Dan Elsworth, director of Ulverston-based Greenlane Archaeology and colleague Tom Mace investigated the site today. Their aim was to check the one-square-metre plot for any pieces which may have been missed, and put it in context with the surrounding area. Mr Elsworth said: "It's quite surprising a hoard of this period has not been found in this area already. "The Furness area and South Cumbria have got a huge amount of Norse history. Clearly there were people coming here across the Irish Sea and from the other direction as well. We've had the Viking hoard at Silverdale (discovered last September), which is from a similar date, but a bit earlier. "The academics are quite excited about this one because the date is a bit later. The whole of England should've been unified by then with a single national coinage, because we had a single ruler by that point (King Athelstanwith in around 927 AD)." The site is located next to a large boulder and Mr Elsworth said of the rock: "It's obviously been there a long time, at least since the last ice age. "Things are buried in the ground, with the intention of coming back to them, so it does make you wonder whether they stuck it next to it on purpose to make it easier to find."
http://www.nwemail.co.uk/home/archaeologists-dig-spot-where-hoard-was-found-1.918233?referrerPath=home
USA –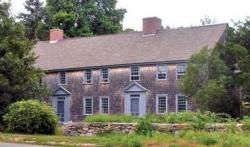 Westport - History buffs, budding archaeologists and anyone hoping to learn a little about town history are welcome to pitch in and dig up the Handy House at 202 Hix Bridge Road. "The Handy House is an iconic landmark here in Westport," said Westport Historical Society Director Jenny O'Neill. "It's a 300-year-old structure that encapsulates Westport history." Led by archaeologist Thomas Mailhot, the dig is required by the Massachusetts Historical Commission before work can begin to stabilize the venerable structure. O'Neill said she hopes the grounds surrounding the house will prove fertile for a variety of household items. Mailhot said diggers could find glass, ceramics and refuse from the 18th, 19th and even 20th centuries. "We found a bunch of stuff just digging some test holes around the property. We're really hoping to find the trash pile from 300 years ago," O'Neill said, adding that finding it would provide considerable insight into how people lived three centuries ago.
http://www.southcoasttoday.com/apps/pbcs.dll/article?AID=/20120126/NEWS/201260341/-1/NEWS
INDE –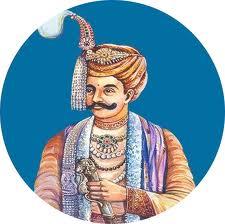 - Vijayanagara emperor Sri Krishnadevaraya made huge donations of gold ornaments and jewellery to major temples, including Tirumala, but the endowments officials are clueless about the donations thanks to lopsided verification and improper inventory. In the absence of scientific verification and proper records, there is a big question mark over the entire heap of gold jewellery donated to the temples. Donations made by kings run into thousands of crores of rupees but officials have no clear idea about locating them. According to inscriptions in Telugu and Tamil from about 500 years ago, Krishnadevaraya made huge donations to Narasimha temple at Ahobilam, Srikalahasti temple, Mallikarjuna temple at Srisailam, Amareswara temple at Dharanikota and Lakshmivaraha Narasimha Swami temple at Simhachalam, besides the famed Tirumala temple. Krishnadevaraya donated a necklace studded with 91 pearls, a pair of anklets, one pendant and a gold plate to Simhachalam temple. Experts said that the Vijayanagara king had made a gift of 1,000 gold coins, a ruby necklace, a diamond pendant studded with an emerald, a pair of bracelets and a gold plate to Ahobilam temple.
http://timesofindia.indiatimes.com/city/hyderabad/No-record-of-Vijayanagara-emperors-temple-donations/articleshow/11644351.cms
USA – Columbia - Ceramic plates and baking pans. Marbles and a toy bank. Spice jars. Medicine jars. Bottle caps. Chicken bones, safety pins and electrical wiring. These are among the nearly 60,000 items discovered during a six-year archaeological study of Columbia's historic Mann-Simons Cottage, the home of a family of black entrepreneurs who lived in Columbia at the turn of the 19th century. "It tells us the story of Columbia through the lives and experiences of one African-American family," said Jakob Crockett, the archaeologist at the site.
http://www.thestate.com/2012/01/26/2128359/clues-tell-familys-story.html#storylink=cpy
ROYAUME UNI - Downpatrick - Environment Minister Alex Attwood announced today that his Department has begun work to preserve and enhance the Mound of Down, one of Northern Ireland's largest earthwork monuments. The Mound, near Downpatrick, is a large, oval-shaped enclosure larger than four football pitches. In recent years, vegetation and trees growing on the Mound have concealed it from public view and are beginning to threaten the physical integrity and archaeology of the site. To assist with the work, a geophysical survey of the Mound to study the archaeology and a ground survey to locate any areas harbouring protected wildlife species, have already been completed.