INSTITUT SUPERIEUR D'ANTHROPOLOGIE
INSTITUTE OF ANTHROPOLOGY
ONLINE COURSES / COURS A DISTANCE
SPRING TERM : APRIL 2015
REGISTER NOW
USA –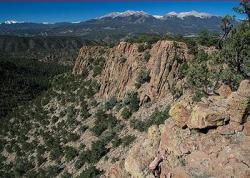 Browns Canyon - President Barack Obama designated three new national monuments Thursday, including Browns Canyon in Colorado. Humans have inhabited the canyons, rivers, and backcountry forests for over 10,000 years, a statement based on artifacts dating back more than 10,000 years found in the Browns Canyon area, although most resources have yet to be surveyed or recorded. Of those that have been surveyed, there are 18 archaeological sites were identified, including five prehistoric sites eligible for the National Register of Historic Places. Primarily seasonal camps, these sites include open campsites, culturally modified trees, wickiups, tipi rings, chipped stone manufacture and processing sites, a possible ceramic pottery kiln, and rock shelter sites that date from early Archaic Period and possibly Paleo-Indian Period – around 8,000 to 13,000 years before present. These dates make these among the earliest known sites in the region.
http://ens-newswire.com/2015/02/22/colorados-browns-canyon-protected-as-a-national-monument/
ROYAUME UNI – 
Worcester - Are Roman remains like old pieces of houses and even a cemetery buried deep underneath Worcester's most famous roundabout? Archaeological experts are about to have a major hand in a £1.1 million revamp of the city's Cathedral island - with digging work about to start to try and find Roman remains. Experts in the city say they believe Roman finds, such as old pieces of houses and even a Roman cemetery, may be buried deep underneath the ground. Richard Bradley, project officer for Worcestershire's archives and archaeology service, who will lead the dig, said: "Looking at where the roundabout is, we know there are going to be archaeological features that will exist. "Given its history we'll be looking for any Roman deposits - there could be medieval remains, old stone walls and pieces of buildings in and around there.
http://www.worcesternews.co.uk/news/11811914.Are_Roman_remains_buried_underneath_Worcester_s_most_famous_roundabout_/
GRECE –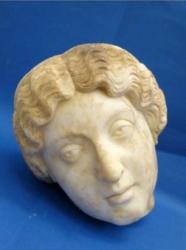 Patras - A marble statue head representing the Roman Empress Faustina is leaving the storage area of the Archaeological Museum of Patras for the first time to be exhibited and shown to the public as the museum's "Exhibit of the Month". The sculpture, dated to the to the 2nd c. AD, i.e. the Roman Imperial Period, was found at the Patras Castle during mounting and restoration works conducted by the Ephorate of Antiquities of Patras.
http://www.archaeology.wiki/blog/2015/02/24/empress-faustina-presented-public/