INSTITUT SUPERIEUR D'ANTHROPOLOGIE
INSTITUTE OF ANTHROPOLOGY
ONLINE COURSES / COURS A DISTANCE
SPRING TERM : APRIL 2015
REGISTER NOW
ITALIE –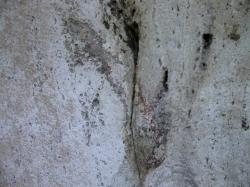 Rome - Traces of painted red numbers have been discovered during the ongoing restoration of the Colosseum, indicating various sectors of the amphitheatre similar to the seating system employed by today's stadiums. The numbers were painted on the arches of the Colosseum to guide visitors to their respective stands, according to their social class. Describing it as an "exceptional discovery", the monument's director Rossella Rea said that restorers had not expected the painted numbers to have survived. The director of the restoration project Cinzia Conti said the discovery proved the delicacy of the water-powered process, which removes dirt and smog residue but preserves the ancient surface beneath. 
http://www.wantedinrome.com/news/2003659/ancient-red-numbers-discovered-on-colosseum.html
INDE –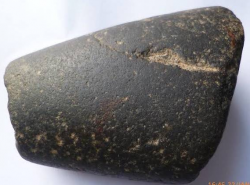 T Gudalur - A tool that may have been used by man in the Neolithic period was discovered from a sand mound at T Gudalur in Tamil Nadu. A letter similar to the Indus valley script was inscribed on the tool. Amateur archeologist V Narayanamoorthy said he had been informed about a 12 feet high mound near the Dindigul - Karur highway. This site is situated about 120 kms away from Palani and 17 kms from Karur with the Cauvery river flowing in its vicinity.  Narayanamoorthy excavated the site and found a stone resembling a hunting weapon of man lived around 3,500 years ago. The triangle tool is made of quartz and weighs 216gm. It is 8cm in height and has a circumference of 13cm, according to Naryanamoorthy. This tool has two blunt ends and three sharp points. The sharp edges were meant to kill an animal in one go.Another important aspect of this tool is that it has an inscription similar to the 396th letter of the Indus Valley script. The letter has two circles and a line, with the line being slightly out of place. This was another proof for the similarities between the Indus Valley the Dravidian civilizations, according to him.
http://timesofindia.indiatimes.com/india/Neolithic-tool-with-an-inscription-unearthed-in-Tamil-Nadu/articleshow/45994789.cms