INSTITUT SUPERIEUR D'ANTHROPOLOGIE
INSTITUTE OF ANTHROPOLOGY
ONLINE COURSES / COURS A DISTANCE
SUMMER TERM : JULY 2014
REGISTER NOW
PEROU –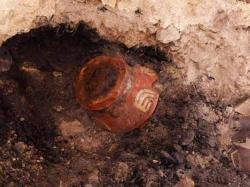 Vegachayoq Moqo - Archaeologists working at the Wari archaeological complex in the Vegachayoq Moqo sector have made new discoveries that promise to illuminate the mysterious pre-Inca society. Mario Cueto Cardenas from the Ayacucho Culture Board told Andina that "Archaeologist [José Ochatoma Paravicino of the Universidad San Cristobal de Huamanga] presented a report and is preparing an exposition for the new Wari finds, which will allow us to explore unknown spaces, because [at the Wari site], we're just getting familiar with the citadel, there are more mysteries that will allow us to better understand their economic and cultural system." Juan Arango Claudio, local tourism official, told Andina that "In spite of all the effort that has been expended, we only know a small percentage, that can't be more than 10%, about the Wari, but we're hoping that these advances will allow us more tourism flow, because these historical spaces are being evaluated." Specifics about the new findings are expected to be announced in coming weeks, Andina reports. The Wari were an expansive civilization that lived in Peru from around 500 AD to 1000 AD. Their capital city, also called Wari, was located near the city of Ayacucho, in inland Peru.
http://archaeologynewsnetwork.blogspot.fr/2014/05/wari-culture-artefacts-discovered-in.html#.U35B9fl_vVQ
USA –
 Naples - The results of a recent archaeological dig in Naples reveal prehistoric Native Americans created a canal dating back to at least 800 to 1,100 A.D. Robert Carr, executive director of the Archaeological and Historical Conservancy, said indigenous people used the canal as a shortcut and probably for transporting goods. This is the second recent excavation and radiocarbon testing of the canal. In 2011, the conservancy collected its first sample after using ground-penetrating radar to find the canal's location. Carr said the site is part of a complex web of canals in southern Florida. "These canals are the only transportation canals in North America outside of Mexico. So, in that sense they are a major engineering marvel that indigenous people have constructed," he said. Carr and the conservancy hope to collect more samples to test this year.
http://news.wgcu.org/post/tests-suggest-age-prehistoric-naples-canal
ROYAUME UNI –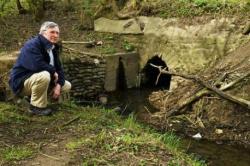 Fulford - A High Court fight has begun over the location of the first crucial battle of 1066. Archaeologist Charles "Chas" Jones is challenging a refusal by English Heritage to register Germany Beck just south of York as the site of the Battle of Fulford. It was the first of three battles that year which decided whether a Viking, Anglo-Saxon or Norman sat on the English throne. experts concluded that even though it was "probable" Germany Beck was the battlefield site the evidence was not sufficient to securely identify it for registration.However Ian Dove QC, for Mr Jones, argued at London's High Court today (May 22) that the decision could stand because the decision-makers failed to apply the correct "location" test. That involved consideration of whether there was evidence that a battle had occurred in a particular location "with a fair degree of probability".At the Fulford battle, a Viking army defeated an Anglo-Saxon force, causing Saxon king Harold to march his army north and he defeated the Viking invaders at the Battle of Stamford Bridge five days later. However after his victory, Harold had to march his tired and battered army swiftly south again to take on William of Normandy at Hastings.
http://www.thenorthernecho.co.uk/news/11231175._/?
ROYAUME UNI –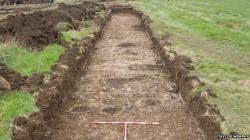 Swindon - A small Iron Age settlement has been found during excavations at the site of a new housing development near Swindon. A number of "round houses" with hundreds of pits for storage are among the discoveries at Ridgeway Farm, where Taylor Wimpey is building 700 homes. Other items found include loom weights for weaving, quern stones for grinding corn and various personal items. Andrew Manning from Wessex Archaeology, which is carrying out the work, said the find was of local significance. He added that some evidence of Roman life, notably a large clay quarry pit, had been unearthed as well. The archaeological digging is expected to continue for a further three weeks.
http://www.bbc.com/news/uk-england-wiltshire-27515176?
ROYAUME UNI –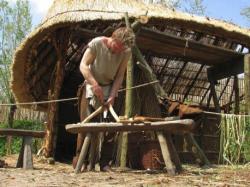 Chadwell  -Relics from the Bronze Age have been uncovered by archaeologists digging on the site of a planned reservoir. Pottery and evidence of settlements, dating as far back as 2700BC, have been found at Mill House Farm, in Chadwell St Mary. The two-year dig – carried out after test excavations in 2010 revealed late Bronze Age and early Iron Age pottery – is due to end this week. As well as the pottery, ring ditches, enclosure ditches, gullies, pits and postholes where buildings would once have stood have been found.
http://www.thurrockgazette.co.uk/news/11226783._/?
INDE –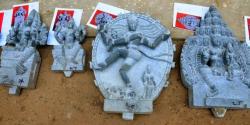 Tamil Nadu - The Idol Wing of the Tamil Nadu CB-CID has sought help from the Archaeological Survey of India (ASI) to ascertain the antecedents of four ancient idols, allegedly stolen from Tamil Nadu, that have been spotted in museums abroad. Of the four idols, three are made of bronze and one is crafted from stone. While the bronze idols — two figures of the Tamil Saivaite saint Gnanasambandar and one of Hindu god Murugan — belonged to the 12th century, the stone idol of Kali belonged to the 11th century, official sources said.
http://archaeologynewsnetwork.blogspot.fr/2014/05/12th-century-idols-stolen-from-tamil.html#.U35Duvl_vVQ