20 JUIN 2011 NEWS : Dublin - Wangbao - Fenggezhuang - Billings - Somalies - Northton - Jersey - Jerusalem -
20 JUIN 2011 NEWS : Dublin - Wangbao - Fenggezhuang - Billings - Somalies - Northton - Jersey - Jerusalem -
- 20 JUIN
- INDI-UNI :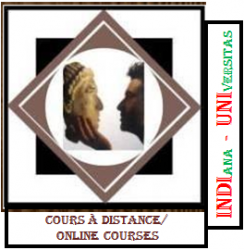 PRE-INSCRIPTION : 15 Juin – 15 Août
PRE-REGISTRATION: June 15th - August 15th
- IRLANDE –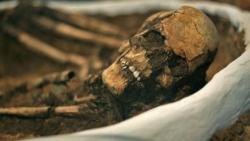 Dublin - Workers laying pipes in Rush, north Dublin, have uncovered a previously unrecorded ancient burial ground. Skeletal remains have been uncovered at the site of the largest energy project in the country. Several skulls and bones were spotted on a strip of land near Rogerstown estuary by contractors working for energy company EirGrid. A 1.5 metre deep trench had been dug on the farmland, exposing the bones for the first time. Local historians believe the human remains could date back to the 9th century and belong to Vikings. It's now expected that a full archaeological survey will be carried out in order to discover the full extent of the burial ground. It's not yet clear how many bodies were buried there.
http://www.joe.ie/news-politics/current-affairs/ancient-skeletons-discovered-in-north-dublin-0013273-1
- CHINE – Wangbao - Experts said a pavilion-shaped building in a village in north China's Shanxi Province is the oldest existing opera stage in China. Residents in the village of Wangbao still put on traditional performances on the Erlangmiao Stage, despite its dilapidated facade. An inscription on the foundation of the pavilion indicates it was built in 1,183 when north China was ruled by the Jurchen Jin Dynasty (1,115 - 1,234), said Chai Zejun, an expert in ancient architecture. The pavilion, with brick-and-wooden walls on its three sides, was built almost 110 years before the Niuwangmiao Stage in the same province, previously thought to be the oldest stage in China. Chai said the discovery of the Erlangmiao Stage provided precious insights into the popularization of Chinese operas, especially its popularity in remote villages, during the Song Dynasty (960-1279).
http://www.kaogu.cn/en/detail.asp?ProductID=2894
- CHINE – Fenggezhuang - Archaeological workers have discovered a large-scale ancient residential site in north China's Hebei Province.Located in the village of Fenggezhuang in the city of Tangshan, the site is believed to date back to the Jin (1115-1234), Yuan (1206-1370) and Ming (1368-1644) dynasties, according to Zhang Xiaozheng, a researcher with the Hebei Provincial Institute of Cultural Relics. The rectangular site covers 60,000 square meters. A 700-year-old walking path is considered to be the most significant finding at this site. Deep furrows have been found on the 10-meter-wide path, which indicates that the path once teemed with traffic. Six building sites, 41 ash pits and five hearths were also found at the site.
http://www.kaogu.cn/en/detail.asp?ProductID=2896
- USA – Billings - An archaeologist and rock art expert has surveyed Pictograph Cave State Park near Billings to help state officials figure out how to protect the images that are in some instances more than 2,000 years old. Experts say generations of prehistoric hunters used Pictograph, Middle and Ghost caves because the complex is ideally situated near a fertile river valley. Loubser examined the cave complex where 15 of 103 original ochre and charcoal images of warriors and animals remain visible. Loubser said appears decay of the cave has been accelerated because of excavations between 1937 and 1941. One of the main problems is water that seeps into the cave, a process that increased in the 1970s when a landowner built a stock pond on top of the cave. The pond was removed in the 1990s, though water still seeps in. Loubser said whoever created the depictions might have wanted them visible at only certain times of day or year, or under the right conditions.
http://www.therepublic.com/view/story/1c37a8fdf43146f5a9b106ae70e33254/MT--Preserving-Pictographs/
- SOMALIES - In 2007 Sada Mire was named Somaliland's Director of Antiquities: 'From an archaeological standpoint, I would pick Laas Geel, a well-
preserved 10,000-year-old cave art site that is one of the oldest in Africa. The images in the cave are mainly cows painted with big udders, apparently to symbolize fertility. The cows are shown being worshiped by human figures wearing painted hides, who are perhaps idols themselves... Dhambalin is a rock art site in the desert, about 
20 miles from the Red Sea, where there are 5,000-year-old paintings of animals in red, green, pink, white, brown, yellow, and black. It's the only site in the region decorated with images of sheep, along with antelope and ibex. Those animals haven't lived there in many years, so the paintings reveal an environment that was once more hospitable than today's desert.'
http://discovermagazine.com/2011/apr/05-questions-woman-found-somalia-history-sada-mire
- ROYAUME UNI – Northton - Local community members and visitors are invited to come to watch and learn from archaeologists this summer as they unearth the story of the many archaeological riches at Northton in Harris. A team of professional archaeologists from Birmingham Archaeology at the University of Birmingham, working alongside our local archaeology group Linn gu Linn, will be on hand to provide tours of the site. The main focus of the fieldwork activity will be around the ruined medieval chapel on the headland of Rubh an Teampaill, carrying out excavation of a section of the Iron Age broch which partly underlies the chapel and investigating a range of other structures in the surrounding area. This area is one of the key archaeological locations in the Outer Hebrides. The headland, Rubh an Teampaill, was enclosed or defended by a substantial stone-built wall, set within a landscape showing evidence of human activity over several millennia, including burials of the Viking or Pictish period. Nearby Rubh' an Teampaill there are middens and structures exposed by coastal erosion where prehistoric artefacts can be recovered from the shoreline. This location is one of the few places in the west of Scotland, and the only one in the Outer Hebrides, known to have been occupied in the Mesolithic period, about 9000 years ago. Occupation here continued through the Neolithic, Beaker Period and Bronze Age, and the sequence is completed with the remains of houses and structures from a pre-clearance settlement. This represents the longest known sequence of human occupation anywhere in the Outer Hebrides.
http://www.stornowaygazette.co.uk/lifestyle/lifestyleleisure/unearthing_harris_secrets_1_1688472
- ROYAUME UNI – Jersey - In 2010 a team from four universities made Neanderthal finds at a site in St Brelade. The team, led by archaeologist Matt Pope, is returning to explore a 14,000-year-old site in St Saviour. The team will also be using sonar to map ancient landscapes beneath the seas off Jersey's coast. The team found sediment dating back to the ice age in St Brelade during the visit in 2010 and examined Neanderthal tools left there. Andrew Shaw, from Southampton University, said Jersey was like an "ice age time capsule", preserving internationally important archaeology. He said that data found should show Jersey's dramatic ancient heritage to future generations. Mr Pope said the island's Neanderthal history was of international significance. "For such a small land mass it has an incredibly rich record of ice age archaeology covering about 250,000 years of human pre-history."Islands are incredible magnets for people in the ice age." He said: "What you have is a number of sites just remaining undiscovered. "They are deeply buried under sands and rubble that is banked up against lost beaches, parts of the ancient seabed preserved under St Helier and St Saviour. "We are only starting to appreciate now how rich that record could be."
http://www.bbc.co.uk/news/world-europe-jersey-13840567
- ISRAËL –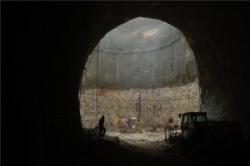 Jérusalem - Hebrew University of Jerusalem researchers have conducted an initial survey of what appears to be an important, ancient water source in a cave that was been discovered during excavation work for a new train station being constructed at the entrance to Jerusalem. The full length of the cave is as yet unexplored. The cave is narrow and a few dozen meters high, forming an underground canyon. It contains an underground stream, flowing in a southeasterly direction. It is a type of karstic cave, which refers to an area of limestone in which dissolution has produced sinkholes, underground streams and caverns. Karstic caves are common mainly where the climate is wetter, such as Slovenia. The length of the cave is believed to extend for several hundred meters, at least, though its true length will only be known after subsequent explorations. At a distance of some 200 meters from the service shaft, the Hebrew University cave explorers found a series of small waterfalls. "This cave is the largest and most impressive of its type that has yet been found in Israel," said Frumkin. He pointed out that the cave is situated in an area about which there is uncertainty regarding the direction of the flow of water in the mountain aquifer, and this cave can assist in achieving a better understanding of that phenomenon.
http://www.sciencedaily.com/releases/2011/06/110614095741.htm