18 NOVEMBRE 2015 NEWS: Oman - Edinburgh - Kemah - Caral -
18 NOVEMBRE 2015 NEWS: Oman - Edinburgh - Kemah - Caral -
INSTITUT SUPERIEUR D'ANTHROPOLOGIE
INSTITUTE OF ANTHROPOLOGY
ONLINE COURSES / COURS A DISTANCE
WINTER TERM : JANUARY 2016
REGISTER NOW
OMAN –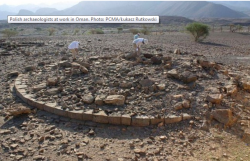 - A research team from the University of Warsaw's Institute of Archaeology has discovered a total of seven sites, one of which is apparently prehistoric, in a recent excursion to northwestern Oman. Professor Piotr Bieliński, director of the project, stated that "this season's finds hint at [one site] being a pre-agricultural Neolithic site, which is a very interesting phenomenon in the Middle East." "A burial ground from the Hafit period (beginning of the 3rd millennium BC) with stone tower-tombs," was discovered, according to the website for the Polish Centre for Mediterranean Archaeology. Surveys of four settlement sites and five burial sites were the introduction to a four-year long Polish-Omani research project in the micro-region Qumayrah, a mountain valley near the towns of Bilt and Al-'Ayn. The project is scheduled to last until 2018. -
http://www.thenews.pl/1/11/Artykul/229199,Polish-archaeologists-discover-prehistoric-site-in-Oman
ROYAUME UNI –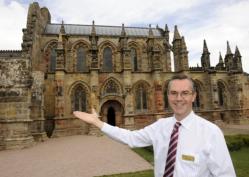 Edinburgh - Mystery human remains discovered during maintenance work at the historic Rosslyn Chapel have been reburied in its grounds. The remains of three skeletons were found inside the Midlothian church – which featured in Dan Brown's best-selling novel The Da Vinci Code – when work to the heating system required floor slabs to be lifted. Radiocarbon dating of two of the skeletons indicates they could have been buried in the mid-15th century, possibly around the same time the chapel was being constructed. It is thought the two skeletons were male and that at least one of them had undertaken heavy or repeated physical activity, with well-developed bone surfaces at the sites of muscle insertions. Bones that had previously been disturbed were also found in the chapel precinct, with these dated back to between the 15th and 17th centuries.
http://www.edinburghnews.scotsman.com/news/mystery-remains-discovered-at-rosslyn-laid-to-rest-1-3950150#ixzz3rlTi7kHI
TURQUIE –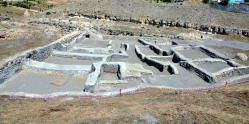 Kemah - Excavation works carried out in the eastern province of Erzincan's Kemah district have unearthed a millennium-old Turkish neighborhood. Atatürk University History of Art Department Professor Hüseyin Yurttaş said after discovering Bey Mosque and bath, the team had focused on civil architecture and continued excavations by looking at Evliya Çelebi's "Book of Travels." "We unearthed a nearly 1,000-year-old neighborhood dating back to the Turkic period," he added. Excavations started in 2010 at the Kemah Castle in the Kemah district . The first findings were the Bey Mosque and a bath.
http://www.hurriyetdailynews.com/millennium-old-neighborhood-found-in-kemah.aspx?pageID=238&nID=91232&NewsCatID=375
PEROU –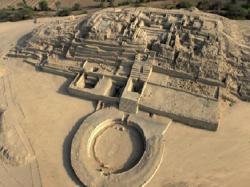 Caral - What does the ancient archaeological site of Caral in Peru have to do with the United Nations' climate change conferencescheduled for next month in Paris, France? As the world's leaders are searching for answers to fix the climate change crisis slowing unfolding on the planet, architects are taking notes from the Americas' oldest known civilization, Caral, located in central Peru. A team from the International Union of Architects met at Caral archaeological complex on Nov. 10 to discuss how the ancient site can help with today's dilemma. The architects drafted and signed the document, the Caral Letter, which they are sending to the United Nations Framework on Climate Change Conference (UNFCCC) meeting to be held in Paris next month. But what does Caral have to do with fighting the battle against climate change? Back in the days of Caral's prosperous years (3,000-1,800 BC) the ancient site's architects built in harmony with the nature. Architects consider the site to be an engineering marvel especially when comparing what kind of tools they had at their disposal compared to today. Jose Arispe, Peruvian architect and member of the International Union of Architects, told the Global Post about the ingenius designs of the site. Their designs include "a city of pyramids, sunken amphitheaters, seismically resilient buildings and underground ducts that channeled the wind to keep their fires burning—all with basic tools." "It was a peaceful culture and serves as a reference for future generations," Arispe told the Global Post.
http://www.peruthisweek.com/news-ancient-citadel-of-caral-inspires-modern-builders-108134