16 MARS 2011 NEWS - Gath - Sydney - Sauk City - Allahabad - Daytona -
16 MARS 2011 NEWS - Gath - Sydney - Sauk City - Allahabad - Daytona -
- 16 MARS
- ISRAËL – Gath - Anthropological archaeologist Haskel Greenfield is a professor at the University of Manitoba's Department of Anthropology- For the last couple years, Greenfield's research has focussed on the site of ancient Gath, the hometown of the biblical Goliath, something he described as his fun project. "For a long time, archaeologists looked for the city of Gath. They found other Philistine cities, like Ashdod and Gaza. In the 1950s, Israeli archaeologists tested the mound near Kiryat Gath but found no Philistine remains.... They should probably rename that city Kiryat not Gath. "They'd love to find the skeleton of Goliath, but the philistines didn't really bury people in their cities. They've excavated Philistine temples that match those of the priests being brought down by Sampson."
http://www.jewishtribune.ca/TribuneV2/index.php/201103164107/Trying-to-unearth-David-and-Goliath.html
- FRANCE - L'Institut national de recherches archéologiques préventives (INRAP) et l'Institut géographique national (IGN), via son application Géoportail, ont récemment conclu un partenariat. Il permet aux internautes de visualiser les différents sites français ayant fait ou faisant l'objet de recherches archéologiques par l'institut public. Attention : pour faire apparaître les sites concernés, cliquez sur "Archéologie préventive" dans le volet "Culture et patrimoine".
http://www.geoportail.fr/visu2D.do?ter=metropole
- AUSTRALIE –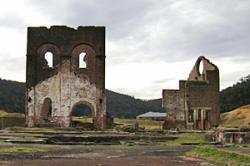 Sydney - Researchers from the Faculty of Arts and Social Sciences at the University of Sydney, in partnership with local professional archaeologists and the University Library, have created NSW Archaeology On-Line the first resource of its kind in Australia. NSW Archaeology On-Line, which launches today, is a digital archive of information about the archaeology and heritage of important cultural places in New South Wales. For the first time the archive makes a collection of previously unpublished reports discoverable, searchable and publicly accessible online. It has important implications for research, education, heritage interpretation and management.
,http://www.usyd.edu.au/news/84.html?newsstoryid=6556
- USA – Sauk City - On October 7, 1766 a British explorer observed "the largest and best built" Indian town he had ever seen in what is presumed, based on subsequent historical accounts, to be modern-day Sauk City. According to Jonathan Carver's account, he saw 90 lodges arranged along organized streets with acres of crops adjacent to them. In pioneer Edmond Rendtorpff's account of his arrival in Sauk Prairie, he wrote that the area was littered with deer bones, glass neck pearls, arrowheads and Indian graves. Because the precise location of this long-lost town of the Sauk Indians is unknown and because two sets of old human remains were uncovered in the early 1900s in the village, Sauk City is now a state-recognized archaeology site unofficially named "The Great Town of the Saukies." As Village Engineer Chuck Bongard explained to the Sauk City Village Board on March 8, this means every time the village applies for a federal permit or a permit from the Wisconsin Department of Natural Resources to dig, it triggers a review by the Wisconsin Historical Society. Robert Boszhardt, an archaeologist at UW-Baraboo and president of the Wisconsin Archaeology Society, wrote the recent archaeological assessments for Sauk City. In newspaper articles, Boszhardt found references to a burial found behind present-day Cameo Antiques in 1905 and five burials uncovered during the installation of the Sauk City water system in 1921. Boszhardt said that based on the historical accounts, he estimates between 500 and 1,000 Sauk Indians lived in the area. If a burial site was uncovered today, he said it would be a significant find. "It would verify a cemetery location for that village and kind of nail down within modern Sauk City where the original town of Saukies was," Boszhardt said. "That would be the first verified find that actually demonstrates the Saukies being there."
http://www.wiscnews.com/saukprairieeagle/news/local/article_cfa4b546-4fd6-11e0-a389-001cc4c03286.html
- INDE – Allahabad - Teachers of the Allahabad University have discovered and ancient art relics in Koraon sub-division of Allahabad. The department's team surveyed and explored the ancient sites located at Deoghat, Badokhar, Shobhnath and Jagnath in Koraon sub-division. Deoghat situated on Koraon-Badokhar Road on the left bank of the river Belan was a centre of Shiva-worship in early medieval period- The stone panels lying scattered in abundance attest the existence of a large and massive temple 10-llth century. The depictions of Uma-Maheshwar, Chamunda, dancing Ganesh and armorous scenes are of immense importance for the study of Indian Art- At Badokhar, there are many temples constructed on the bank of ponds. These sculptures in these temples are the best example of fusion of local and classical styles. Situated on the right bank of the river Belan about five kilometres away from the headquarter of the Koraon subdivision, Shobhnath has rich treasure of art relics of ancient temples. An image of Uma-Maheshwar, the depiction of Sun God, Ganesh in different postures, decorated pillars etc. are noteworthy in the discovered artifact. Jagnath, another important place, which is six kilometres from Koraon, has a huge temple made of stone blocks of early medieval period. The ruins of the temple are scattered at the site and nearby villages. On the banks of Belan, there are many Shiva-Siddhapithas, which resemble Shiv-Dwara in Sonbhadra and Kotare in Mirzapur.
http://timesofindia.indiatimes.com/city/allahabad/College-teachers-unearth-ancient-relics/articleshow/7711206.cms
- USA –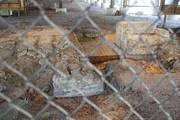 Daytona - To some, the excavated remains of an old house might seem insignificant, but to members of the Florida Public Archaeology Network, they are a fundamental part of the state's past and a precious resource to be protected and shared. The Mala Compra site contained a significant archaeological site that has provided a lot of detailed information about how people lived in the early 19th century in Northeast Florida- Hernandez lived at the Mala Compra site from 1816 to 1836, and it is representative of the kind of plantation community common in Florida of that era. It is not the kind of plantation that many people think of in the South, with magnificent homes and vast acres of cotton fields. This was a working farm- While the remains of the plantation encompasses just under 5 acres, at one point the spread covered some 800 acres and included slave quarters, cotton and corn storage facilities and other structures. One of the things that archaeologists discovered during initial excavations was "a sea of nails" from all of the wooden structures built on the plantation. During those so-called "shovel tests",when small holes were dug in a regular pattern to map out the site, archaeologists learned a great deal about the property. It gives you an idea of how things were distributed- Among other discoveries were six trash pits, along with some pits related to construction
http://www.news-journalonline.com/news/local/flagler/2011/03/16/archaeologists-history-buffs-gather-to-tour-plantation-ruins.html