16 JANVIER 2015 NEWS: Almaty - Kazakl'i-yatkan - Bagan -
16 JANVIER 2015 NEWS: Almaty - Kazakl'i-yatkan - Bagan -
INSTITUT SUPERIEUR D'ANTHROPOLOGIE
INSTITUTE OF ANTHROPOLOGY
ONLINE COURSES / COURS A DISTANCE
SPRING TERM : APRIL 2015
REGISTER NOW
KAZAKHSTAN –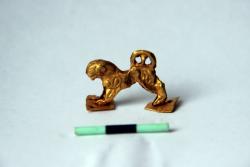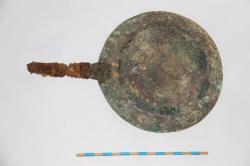 Almaty - Excavations of a burial mound in Alatau district of Almaty have uncovered unique golden artifacts, Tengrinews reports citing the City Department of Culture.  Archaeological research was conducted by an expedition from the museum of history of Almaty in the burial mound of Kok Kainar. Three historical artefacts were found. One of them is a golden figurine of a feline predator. "It is made of two pressed embossed plates connected into a single sculptural figurine. It can be refereed to as a "playing kitten" for its pose. Dated back to the 4th century BC, the figure probably represented an element of a magical composition of a headwear. The artifact was found in the mound number 2 of Kok Kainar burial," the Department said. The second finding is a golden plate with a picture of a bird. "The plate depicts a bird of prey, its head turned to the left, with a large beak, and wings unfolded. The bird is depicted against the background of strawberries. This image is treated as a heraldic symbol," the Department explained.  The last finding was a bronze mirror with a handle and a round bronze disc with a protrusion. The disk of the mirror and the ring are soldered together. This artifact was found in the burial mound number 1 and dates back to period from the 2nd century BC and the 2nd century AD.  All of these artefacts are kept in the Museum of History.
http://en.tengrinews.kz/science/Ancient-golden-artefacts-found-in-Almaty-258428/?
OUZBEKISTAN –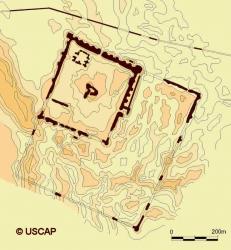 Kazakl'i-yatkan - Archaeologists have discovered an inscription, which may explain the content of the wall painting, found during excavations of the temple of the ancient city Kazakl'i-yatkan, reports Uzbekistan Today.
http://www.akipress.com/news:554264/
MYANMAR –
  Bagan - Painstaking work to strip off layers of lime to reveal ancient murals is proceeding at Bagan's Ananda Temple, halfway into a six-year project being undertaken by the Myanmar and Indian governments.  The team checks the lime-painted walls to assess the possible presence of a mural beneath. In some places, there are four layers of lime above the artwork. "In some places murals have been revealed and cleaned. There is much more to be done," he said. Lime has already been removed from the lower and upper precincts, a drainage channel, and the inner spaces of the four corner gates, one at each point of the compass. A waterproofing system has been installed in the upper precinct, iron grids fixed to the windows to keep out birds, and tiered roofs restored at Thagyar Phayar and Tha Saung Phayar, two smaller pagodas in the Ananda compound. The work also entails repaving marble slabs at the northeast and southwest platforms, replanting the lawn at the northeast corner, and strengthening the corner walls. The pagoda, built in 1105 AD, is one of four surviving temples in Bagan constructed during the reign of King Kyansittha (1084-1113).
http://www.mmtimes.com/index.php/national-news/12806-ananda-restoration-reveals-hidden-murals-at-bagan.html