INSTITUT SUPERIEUR D'ANTHROPOLOGIE
INSTITUTE OF ANTHROPOLOGY
ONLINE COURSES / COURS A DISTANCE
FALL TERM : OCTOBER 2013
REGISTER NOW
ROYAUME UNI –
 Lay Wood - The remains of what is believed to be a 2,000-year-old Roman villa have been discovered near Devizes in Wiltshire. Archaeologists uncovered the remains on land near Lay Wood, between the Kennet and Avon Canal and Horton Road, as part of a survey ahead of a new housing development. Steve Melligan, from the Crown Estate, which manages the land, said it was an "exciting find". "If the remains are of sufficient merit and condition we will ensure they are conserved as a valuable historical attraction for the local areas of Bishops Cannings, Roundway, Devizes and Wiltshire as whole.
http://www.bbc.co.uk/news/uk-england-wiltshire-24477265
ROYAUME UNI –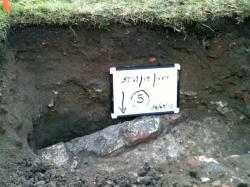 Lynn Minster - A link with an 18th century Lynn"pop star" and his author daughter was uncovered by archaeologists near Lynn Minster.  West Norfolk and Lynn Archaeological Society have found the remains of a house which was once used by Charles and Fanny Burney.  Charles was an organist, composer and musical historian while his author daughter went onto inspire the likes of Jane Austin with her literary works. Members discovered the remains of a wall in a test pit dug in the garden of St Margaret's Vicarage, near Lynn Minister.
http://www.lynnnews.co.uk/news/local/latest-local-news/remains-of-author-s-house-found-in-king-s-lynn-dig-1-5562959
USA –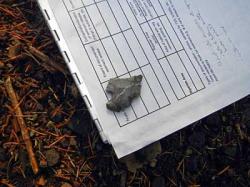 Bridgeville - The recent discovery of a marijuana growing operation that disturbed an archaeological site has some wondering if this might be more common than anyone wants to think. "I figured we'd find something like this, eventually," said Scott Bauer, the California Fish and Wildlife coho recovery coordinator who discovered the artifacts at a grow scene near Bridgeville. To hear Bauer tell it, the find makes perfect sense: Growers want locations with southern exposure, warm weather, and nearby water sources. American Indians looked for the same things when locating villages and camps, he said. While looking at the excavation, Bauer said he started seeing chert flakes -- or chips of sedimentary rock -- indicating the recent churning of long undisturbed earth. In a large pile of excavated dirt, he saw a broken pestle -- a small, club-shaped instrument used for crushing and grinding things. Inspired to look more closely, Bauer found a broken spearhead.  Bauer said an archeologist employed by CalFire later examined his finds and dated the spearhead at more than 1,000 years old and the pestle at about 400 years old, indicating the site may have been continuously inhabited for generations. "When you find a pestle and hunting stuff, you tend to have a village site," Bauer said, adding that he found other artifacts in the area as well. "I think I only spent about an hour looking, and I found plenty of ancient stuff."
http://www.willitsnews.com/ci_24277830/are-marijuana-gardens-destroying-history
GRECE -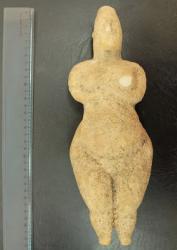 Greek police say they have seized a statuette apparently made more than 7,000 years ago, and arrested two men who were allegedly trying to sell it. The intact female figure has its arms clasped at the chest, stands 30 centimeters (12 inches) high and is apparently made of marble. A police statement Wednesday said a government archaeologist pronounced it a genuine work of the Middle Neolithic era - in Greece the period from 5800 to 5300 BC.  It is unclear where the statuette came from.
Source: The Associated Press [October 09, 2013]