08-10 NOVEMBRE 2014 NEWS: Gujarat - Burmarrad -
08-10 NOVEMBRE 2014 NEWS: Gujarat - Burmarrad -
INSTITUT SUPERIEUR D'ANTHROPOLOGIE
INSTITUTE OF ANTHROPOLOGY
ONLINE COURSES / COURS A DISTANCE
WINTER TERM : JANUARY 2015
REGISTER NOW
INDE –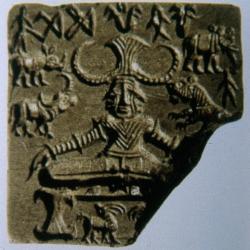 Gujarat - An illustrated Gazetteer on 700 Harappan and affiliated Chalcolithic sites spread across Gujarat, which were surveyed using the GIS (Geographical Information System) to update the geo coordinates of these early settlements, will be brought by the Maharaja Sayajirao University in Baroda.
http://www.dnaindia.com/india/report-geo-coordinates-of-700-harappan-sites-in-gujarat-to-be-updated-in-maharaja-sayajirao-university-s-gazette-2033146?
MALTE –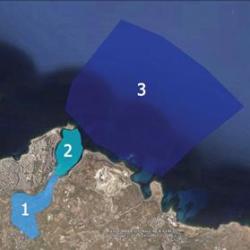 Burmarrad - Speaking at a recent seminar addressing the need for better management of Malta's archaeological heritage, Dr Gambin called for more attention to the islands' underwater cultural heritage.Dr Gambin pointed to Burmarrad's fertile flood plain, known to have been a port in ancient times before the salt pans were built at Salina, as one such site. Anchors dating back to Roman times were unearthed when the Burmarrad cemetery was extended some years ago. The fertile basin, which today is described as 'art babassa' by local farmers, once contained a natural harbour used in ancient times as a port by the Romans until it silted up and became a marshland. The area is considered to have high potential since it contains layers of undisturbed sediment deposits dating back over 8,000 years. Here, in the surroundings of what was once an extensive natural harbour, the earliest archeological traces of human impact on the landscape have been backed up by archaeo-botanical dating. Pollen, preserved in an anaerobic setting such as clay or sediment, proves to be a useful indicator. With human activity came significant changes in vegetation, leading to a higher rate of sedimentation and a gradual silting up of the inlet over the centuries. For the land, this was an improvement, since the alluvial soils became even more fertile. Yet it was the same sediment, washed down from an extensive catchment area (Wied Qannota, Wied Għajn Rihana and Wied il-Għasel), which made the natural anchorage too shallow for use over time. During Punic and Roman times the harbour was somewhat smaller than in the Bronze or Paleolithic eras. This proves another useful indicator toward dating of findings. For example, in Marsa, signs of Phoenician activity are found further inland than similar Roman remains, as the sea gradually retreated from what was once an even grander harbour than today's modern port. Silt provides a perfect anaerobic environment to preserve ancient port structures, artifacts and shipwrecks which would otherwise have long rotted away. The sea bed at Grand Harbour is covered in silt from centuries of sediment washing down via Wied il-Kbir. It runs to over 30 metres deep in places, an exciting prospect for marine archaeologists because of the potential of finding an entire ancient vessel in such conditions.
http://www.timesofmalta.com/articles/view/20141109/environment/Ecology-archaeology-and-roadworks-at-Burmarrad.543320