06 DECEMBRE 2014 NEWS: Henan - Shetland - Wolin - Osaka -
06 DECEMBRE 2014 NEWS: Henan - Shetland - Wolin - Osaka -
INSTITUT SUPERIEUR D'ANTHROPOLOGIE
INSTITUTE OF ANTHROPOLOGY
ONLINE COURSES / COURS A DISTANCE
WINTER TERM : JANUARY 2015
REGISTER NOW
CHINE –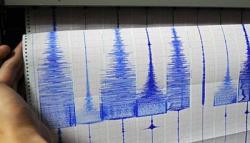 Henan - Scientists have found evidence of a powerful earthquake 3,000 years ago in central China, apparently the earliest known tremor in the country's history, state media reported. The earthquake, which hit an area now part of Henan province, was of magnitude 6.8 to 7.1, archaeologists told the state-run Xinhua news agency on Thursday. Signs of the quake were first found in 2005 in seriously damaged ash pits, residences and graves that lay buried under a village in the province, Xinhua said. Carbon dating indicated the earthquake struck the area sometime between 1500 BC and 1260 BC, it added. China did not start keeping seismological records until 843 BC. Many parts of China are prone to earthquakes. Scientists also found a human skeleton whose pelvis and leg bones were found in a pit 1.5 metres (five feet) away from his upper body, Xinhua said. "The skeleton couldn't have been damaged by human force," Xinhua cited Chu Xiaolong, associate researcher with the Henan Provincial Institute of Cultural Relics and Archaeology, as saying. "It had been apparently torn apart under the impact of the quake." The discoveries were made on the central route of the south-to-north water diversion project, a huge scheme to transport water from central provinces to Beijing that is due to open this month. Researchers also found intact skeletons of cattle, pigs and other domestic animals at the site that were believed to be sacrifices made to ward off future quakes, Xinhua said.
http://www.brecorder.com/world/southeast-asia/208854-ancient-earthquake-uncovered-in-china-xinhua.html
ROYAUME UNI –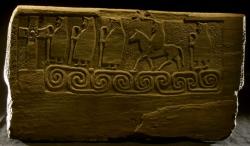 Shetland – The archaeology collection looked after by Shetland Amenity Trust has been recognised as a collection of "national significance" by Museums Galleries Scotland (MGS).The collection comprises between 300,000 and 400,000 items and forms a valuable part of the archaeology record of Scotland, the UK and Europe. It represents all aspects of life in Shetland from 400BC to the seventeenth century, when the islands were at the heart of European trade routes. Excavated prehistoric settlements highlight a huge range of locally made tools, early agricultural implements, vessels for preparing food, textile production and a "rich assemblage" of animal bone deposits offering an insight into the diet of Neolithic communities. The collection also contains evidence of funerary traditions and an important group of wooden tools suggesting a ritual tradition shared throughout northern Europe. It has been highlighted by academics globally as "by far the most complete record of the Viking/Norse presence within the British Isles".
http://www.shetnews.co.uk/newsbites/9801-archaeology-recognition
POLOGNE – Wolin - A small gold plate belonging to Polish family Sielscy from the Swedish Malmoe turned out to be an archaeological sensation. According to the researchers, it is probably a souvenir from the funeral of the Danish King Harald Bluetooth on the island of Wolin, dated to c. 986 AD.Harald Bluetooth (Danish: Harald Blåtand) was the King of Denmark from 958 to c. 986, and King of Norway for a few years. During his reign, Denmark accepted Christianity. According to one hypothesis, the nickname Bluetooth comes from the king's bad tooth that was damaged during one of the battles.
http://www.naukawpolsce.pap.pl/en/news/news,402921,polish-family-treasure-an-archaeological-sensation-in-sweden.html
JAPON –
 Osaka - As part of measured steps toward greater openness, a department of the Imperial Household Agency on Friday guided academics and reporters around a hitherto off-limits megalithic burial mound near Osaka Bay. Dating from the late fifth century, Tannowa Nisanzai Kofun is an earth mound surrounded by a moat and measuring 170 meters long. Seen from the air, it has the shape of a keyhole. It has been largely out of bounds to visitors until now because it is classed as a royal burial site. The Imperial Household Agency designates it as "Udonohaka," or the grave of Inishiki Iri Hikono Mikoto, the son of 11th Emperor Suinin Tenno. "Kofun," as the massive burial mounds are called, were built in considerable numbers between the early third and early seventh centuries. The Imperial family and other members of the ruling classes constructed them as symbols of their power. The tombs are valuable resources for historians studying the ancient history of Japan, as important cultural properties such as clay pots and accessories buried with the body for ceremonial purpose are often found during excavation. But tombs built for the Imperial family are designated by the Imperial Household Agency as "ryobo." It prevents entry by the general public to conserve the grave's "serenity and dignity."
http://www.japantimes.co.jp/news/2014/12/05/national/imperial-household-agency-loosens-up-on-access-to-osaka-burial-mound/?#.VIHkYzGG-pA