INSTITUT SUPERIEUR D'ANTHROPOLOGIE
INSTITUTE OF ANTHROPOLOGY
ONLINE COURSES / COURS A DISTANCE
SPRING TERM : APRIL 2014
REGISTER NOW 
MALTE -
 Ghajn Tuffieha  - Quite frequently, civil works lead to the discovery of archaeological finds. Sometimes these finds are rather meagre but there have been occasions when small finds lead to far grander discoveries. Civil works being carried out at 'Il-Gnien ta' Ghajn Tuffieha' in 1929 uncovered a few bricks and tiles which led to the discovery of a complex bathing complex in this fertile valley.This site was excavated and documented in various phases since it has been uncovered, but does this site still hold archaeological potential?Mr David Cardona's Main Archaeological Interests comprise, Field archaeology, Archaeological Planning, Archaeological Illustration and The Archaeology of Architecture.Furthermore, he is Deputy Project Leader of the Archaeotur Project, funded by the EU's Interreg IV at the Ta' Bistra and St. Augustine's Catacombs as well as the REBACA Project, funded by the EU's EAFRD at the Ghajn Tuffieha Roman Baths and Ta' Bistra Catacombs and Directing excavation at the Ghajn Tuffieha Roman Baths, Mgarr, Malta as well as at the St Paul's Catacombs, Rabat, Malta.
http://gozonews.com/44202/public-lecture-on-new-excavations-at-the-ghajn-tuffieha-baths/
ROYAUME UNI –
 Star Carr - A study of one of the Europe's most important Early Mesolithic sites -- Star Carr, near Scarborough -- has won "Research Project of the Year" in the national Current Archaeology Awards 2014.A team of archaeologists from the Universities of York and Manchester have worked at Star Carr since 2004 to piece together its use by hunter-gatherers at the end of the Ice Age around 9,000 BC.Recent research at Star Carr has revealed the oldest house known in Britain – dating from at least 9,000BC -- as well as the earliest known carpentry in Europe.The site was inhabited by hunter gatherers from just after the last ice age, for a period of between 200 and 500 years.For more information about Star Carr, visit http://www.starcarr.com/
http://www.manchester.ac.uk/aboutus/news/display/?id=11712
USA - St. Augustine - The University of Florida begins its 20th season of archaeological fieldwork since 1976 this week in St. Augustine at the site of America's first colony, founded by explorer Pedro Menendez in 1565. Though the original colony lasted only nine months, researchers have uncovered more than 97,000 artifacts left behind by Spanish immigrants. Now researchers will begin unearthing the colony's fortifications to better understand its defenses, said Kathleen Deagan, retired distinguished curator of historical archaeology at the Florida Museum. "These artifacts are the only evidence we have as to how people lived in the colony and what objects they used," Deagan said. "The documents from the period only briefly describe the settlers' time at the site. There is nothing there about their lives and how people coped with being in a new, strange place. Now that we know more about their lives within the colony, we want to understand how they defended it."
http://news.ufl.edu/2014/03/04/artifacts-donation/
EGYPTE –
 Alexandrie -Archaeological Expert Abdel Raheem Rihan has warned against catastrophe at Qaitbay citadel in Alexandria as caves under the citadel have been filled with the sea water, especially under the main rock on which the citadel is based, which threatens its stability. Archaeological detectives found out the landslide in the ground on the beach behind the citadel, Rihan added. Rihan told Al-Masry Al-Youm that he came to this conclusion after compiling data from an archaeological instrument. He added that he took photos from the scene and called for forming an urgent archaeological engineering committee to estimate the dangers and methods for handling the situation. Yasser Oraby, archaeological detective at the citadel, said there was a report issued in 2006 that warned of the same catastrophe and that caves threaten the citadel's safety.
http://www.egyptindependent.com//news/archaeological-expert-qaitbay-citadel-endanger-collapse
CHINE –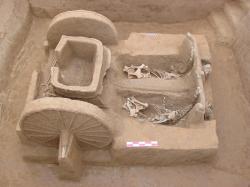 Yin Xu - For farmers living in Xiaosikong Village, home to one of China's oldest and largest archaeological sites, their dreams of moving house have been shattered – again. The village was told at the beginning of March by the district government a total construction ban was in place. This followed a Xinhua investigation in late February that revealed the illegal construction of homes in the area, which was causing damage to the UNESCO cultural heritage site.As a discovery site of oracle bones and script, Yinxu, or the Yin Ruins in today's Anyang, boasts archaeological remnants of the ancient city of Yin, the last capital of the Shang Dynasty (1600 BC - 1046 BC). According to a local government plan, an area of nearly 30 square kilometers, home to 20,000 residents, is banned from construction activities as building work could damage the earth underneath. Factories in the area have also been closed to protect the UNESCO heritage site. However, historic preservation has led to conflict.
http://www.shanghaidaily.com/article/article_xinhua.aspx?id=204745
USA -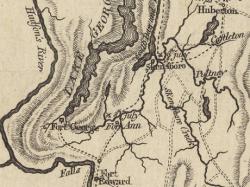 Battle Hill - An archaeological team from Binghamton University will excavate a Revolutionary War battle site located on a hill where a businessman wants to build a mine. The Post-Star of Glens Falls reports that the archaeologists will conduct excavations this summer on Battle Hill in the Washington County town of Fort Ann, near the Vermont border 55 miles northeast of Albany.Continental Army troops and British redcoats fought the Battle of Fort Anne on the hill in July 1777. The redcoats won but were defeated three months later at the Battles of Saratoga. A Connecticut businessman owns property on the hill and has applied to build a quarry there.
http://www.northcountrypublicradio.org/news/story/24245/20140305/summer-dig-planned-for-ny-revolutionary-war-site