Umbria (Italie): underground opens up subterranean treasures
Umbria (Italie): underground opens up subterranean treasures
Catacombs, aqueducts, tombs ready to be discovered
Source - http://www.lagazzettadelmezzogiorno.it/english/ansa-umbria-underground-opens-up-subterranean-treasures-no776198/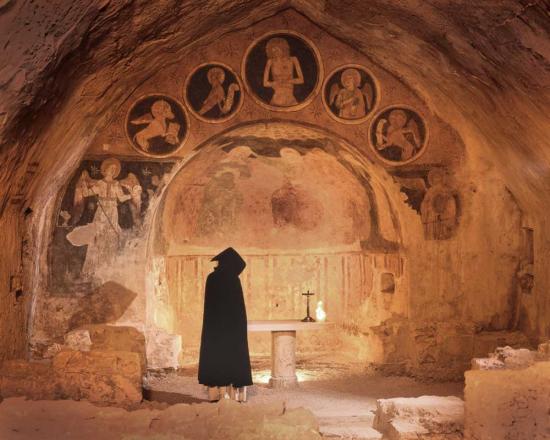 Dozens of places telling thousands of years of history lie under Umbria's streets, squares and cathedrals. 
These treasures include ancient Roman cisterns, catacombs, medieval aqueducts, Renaissance towers, Etruscan tombs, all hidden in silence, holding the history and charm of a unique land. On Thursday the region's subterranean heritage was presented at Massa Martana via a project entitled 'Umbria underground: archaeology and architecture take centre stage' (Umbria underground: archeologia ed architettura in primo piano). 
It features 16 hypogea and over 40 underground monuments that are open for visits and a website in a variety of languages, with the aim being to create special tour itineraries based on specific themes. "All the peoples who have crossed the (Italian) peninsular have passed through Umbria, making their deep marks, which we have brought back to light," said Regional Tourism Councillor Fabrizio Bracco. 
"We were the crossroads of civilization due to the geographic factors. 
We have to be particularly attentive to this job of rediscovering our national and Europe role as a tourist attraction in the name of culture. "In this case, a winning move can be made, when done with the right attention and caution. "We can become a (major) tourist destination if we address an international public that wants to know more - about traditions, places of interests and local excellence - offering the chance to experience how life is lived in Umbria". Massa Martana Mayor Maria Pia Bruscolotti was also enthusiastic. "It's an hugely original project, capable of promoting something different, and no less beautiful or interesting for that," Bruscolotti said. 
"In our city there are the Umbria's unique Christian catacombs, which are guarded and protected by Pontifical Commission". 
Francesco Scoppola, the regional director of cultural heritage, was at the project's presentation too. "This heritage is made by man and by nature, bringing together geology, speleology and archaeology," Scoppola said. Michele Betti, president of the artificial caves commission of the Italian Speleology Society, commented: "this initiative aims to promote and raise awareness at the national and international levels about this heritage that Umbria has, from the scientific viewpoint and from many others". 
The census of underground sites presented on Thursday features 40 monuments that tourists can visit, supported by a detailed photographic campaign and the created of an archive of hidden treasures, inserted into a website, umbriasotterannea.it., which will be completed within months. 
"Cultural tourism is one of Umbria's strong points," said Antonella Tiranti, director of the regional Tourism Service. 
"This project enables us to put online and valorise the region's treasures, including several lesser-know ones, under the Umbria brand. "After this initial census phase, focusing not just on cultural factors but also on usability, the aim is to transform everything into an integrated tourism offering. 
"It brings together emotions, experiences, discoveries that we make and that enable us to savour the region. 
"It's like the telling of a story that becomes a permanent attraction and also features less-famous places". 
"The second phase of the project will see the number of places and initiatives involved extended, with a series of proposals open to all and construct with the various parties, both private and public. 
"The starting point is agro-food and artisan excellence to build a varied series of proposals, including tourism that is accessible to the disabled. 
"It's an innovative way to present Umbria, with the awareness that the project can only work using the web and cooperation between institutions and sector professionals. "Once the first phases is over, we'll have to start promoting the project in the various key markets, such as Britain, Germany, the Netherlands and other parts of northern Europe. 
Fabrizio Ardito moderated a debate about the initiative. 
"Umbria is the first region that scientifically addressed underground sites and artificial caves, over 40 years ago," Ardito said, stressing the role of the public bodies sensitive to the issue. 
"The hypogea surveyed up to now, and more are sure to be added in the coming months, are in Amelia, Assisi, Castel Viscardo, Cesi, Città della Pieve, Città di Castello, Gubbio, Massa Martana, Narni, Norcia, Orvieto, Panicale, Perugia, Spoleto, Terni and Todi. 
"They show that underground heritage can be visited and it is widespread throughout the region. "And they will make is possible to compose at will different itineraries devoted to Umbria's mysterious heart".